Fr Kevin Neal
15 February 2012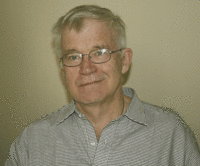 I was brought up in the south. I still have two sisters in Blenheim and a brother in Christchurch. So once a year I set out to spend some time in Blenheim and then drive south. I've been doing this for years. I've come to know Christchurch like the back of my hand.
The trouble is I didn't make it in 2010–2011. I was going to drive down in 2010 but I was caught out by the earthquake. I made it as far as Blenheim but there were too many people down there already without adding to the number so I returned home and I set a second date.
This time I would fly south but I got caught in the second earthquake. The plane was set to take off in a few days but the flying in Christchurch was too dodgy.
I decided a few weeks ago to give it third try and this time all went well. After a few days in Blenheim I headed even further south.
The trip to Christchurch is special, especially this year, with all its luscious grass and hay paddocks for miles.
Then there's the coast around Kaikoura, always catching you out with new surprises. You don't ever want it to end. It's one of the world's special trips! So I arrived down south pretty pleased with myself. Then slowly it hits you.
Because I am aiming for Ilam, I always take the city entry near the airport. I've been doing this for years and getting lost in the process. I always seem to end up somewhere near Fendalton and I have to fight my way back against the traffic.
That's what happened this time, too. But the scenery had changed. Every second or third house was boarded up or the outside fence was supported by barriers.
A city on its knees
There was still plenty of traffic but I could tell, something had happened. There seemed to be plastic barriers on the footpaths and many houses were empty. They had ominous notices on the main entrance. This was clearly an earthquake-ravaged city and I hadn't even reached my destination yet. I kept thinking of the song, 'A city, brought to its knees'.
The next day I would take a drive round with my brother. The first stop was Lyttleton over the hill. Again it was okay for a moment and then I realised that half the buildings just weren't there. From what I could work out, this included the Catholic church.
When we stopped the car and had a good look round, we saw buildings down everywhere. Then we took a drive around the coast to Ferrymead. Many more houses were empty and the road surface was like a goat track – real earthquake country and row on row of shipping containers.
We drove around the centre of the city without going in too close. The workers there wouldn't need another sightseer in the way.
There were acres of stripped land with just nothing on it and the occasional large building standing empty. There was one site left to visit – the Catholic Cathedral of the Blessed Sacrament.
If you are not devastated up to this point you certainly would be after this. Things may be salvageable from the damage but from where I stood, on the other side of the road, it was just a ruin.
As South Islanders we grew up proud of that building. We really believed it was the finest church in the country and it was. Now it just looks a ruin. I went from there to my brother's home in a state of profound shock.
I had only one more place to visit – my niece's place at Hei Hei. We were going there for tea. She told us that her home was pretty lightly damaged. Only a page and a half of closely typed print to put right!
I pulled out of Christchurch feeling pretty depressed in some ways. But the word in that city seems to be full of hope. I'm quite sure they'll rebuild and get on with life. Human beings are really made of stern stuff.