WelCom July 2018:
Ko Tā Te Karaiti Karanga: kia aroha, kia tūturu, kia ora
Joy and Hope Resonate at Triennial Education Convention
Annette Scullion
Following on closely from the release of Pope Francis' latest document Gaudete et Exultate (On the Call to Holiness) this year, the NZCEO Education Convention drew from the wellspring of the Pope's call for joy and hope in our faith journeys.
More than 800 Catholic educators, tertiary providers, bishops, priests, religious, school trustees and many others came from all over the country to attend keynote presentations, seminars, workshops, tours and exhibitions.
Mr Paul Ferris, CEO and Mrs Susan Apáthy Deputy CEO of the NZ Catholic Education Office – Te Tari Mātauranga Katorika O Aotearoa, spearheaded this highly successful event, which is now firmly established on the calendar for all involved in Catholic Education.
In his keynote address, Mr Ferris emphasised three key markers of Catholic Education: intent centred in the person of Jesus Christ; formation; and evangelisation. Quoting Liz Horgan, principal of Otahuhu School, Auckland, he said, 'As Catholic Educators we desire to inspire young people to live with compassion, justice and a deep spirituality.'
Mr Ferris called on schools to interpret the signs of the time through engagement, modelling and dialogue, in contributing to the building of vibrant and intentional faith communities in our schools.
Keynote speakers came from New Zealand, the United States, England and Australia.
Dame Therese Walsh gave a corporate take on Catholic leadership and how her Catholic background informed the way she has worked. Franciscan priest Fr Daniel Horan ofm from the USA, spoke about the 'joy of Christian foolishness' and bringing about the Word of God in thought and deed. Secretary for Education Iona Holsted shared her thoughts about the government's Education review work and thanked Catholic schools for the work they do. Br David Hall fms from Australia spoke about Catholic schools and commitment to holiness. David Wells from the UK gave an inspirational delivery about Catholic Education and the art of accompaniment.
Seminar topics included social justice activities in the classroom and evangelising students and communities, cultural perspectives, children and the changing landscape of families.
The Convention concluded with a tour around Wellington that followed the footsteps of Suzanne Aubert, Meri Hōhepa.
In his concluding remarks, Cardinal John Dew said that this had been a wonderful Convention with many sparkling moments. 'So many people have spoken of the great atmosphere present at this Convention and how helpful it is to come together in this forum every three years.'
Cardinal John highlighted key moments that included: the Excellence in Teaching Awards; the prayer and singing; the Convention Mass; and 'the incredible talent showcased by students from our schools'.
Referring to the Convention logo, Cardinal John said, 'It reminds us of Christ in our midst – it has been sparkling in front of us the whole time.'
---
Christ's Call: to love, to be, to do


Ko Tā Te Karaiti Karanga: kia aroha, kia tūturu, kia ora
The NZ Catholic Education Convention in Wellington 13–15 June 2018 opened with a welcome – mihi whakatau – led by Mr Turei Thompson of Bishop Viard College, Porirua, supported by St Claudine Thevenet School of Wainuiomata. The three-day convention reinforced a solid commitment to the education of the whole child in a Catholic environment sustained by Gospel witness in a changing landscape.
"Do all that has to be done without complaining or arguing and then you will be innocent and genuine…and you will shine in the world like bright stars, because you are offering it the word of life."
"Schools will need to prepare students for the future with curiosity, imagination, resilience, self-regulation, appreciation, respect, care for others … I cannot think of any other group of educators to take that quote from the OECD forward. Catholic educators, you're already well on the way."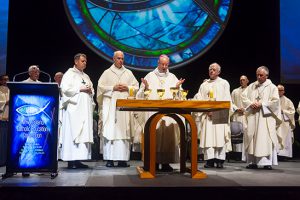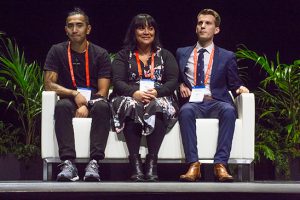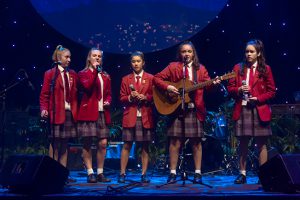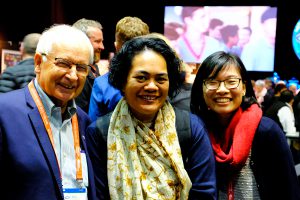 "In the great adventure of Catholic Education we are privileged to offer the Word of Life – Jesus Incarnate – God among us – to those we teach and accompany. We can only do that when we are people of JOY, when we shine like bright stars!"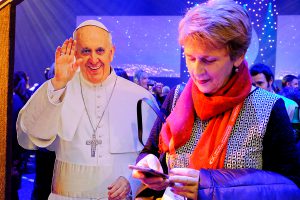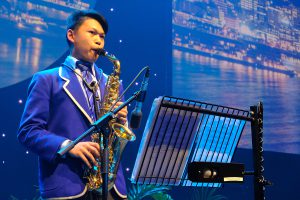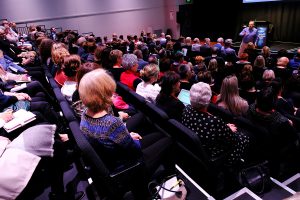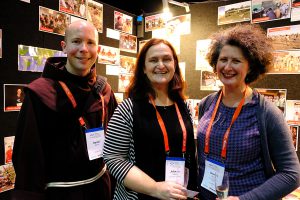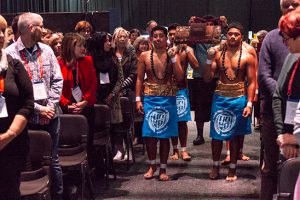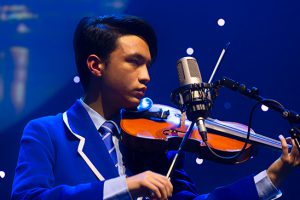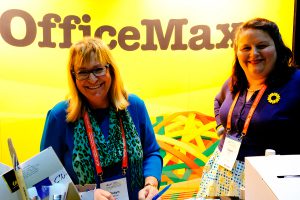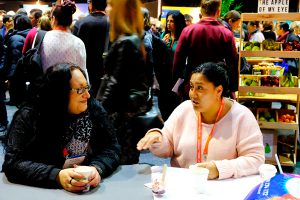 Photos: Frank Wafer and Annette Scullion