WelCom June/July 2021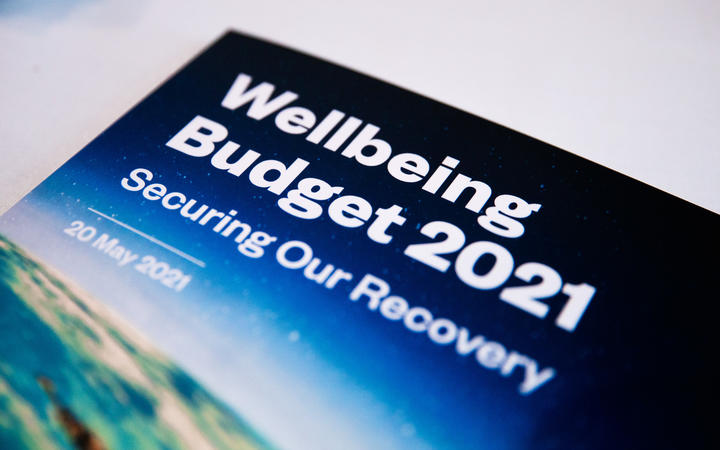 Michael Fitzsimons
Substantial increases to base benefit rates announced in Budget 2021 have been welcomed by a range of church agencies.
It was announced in the May Budget that benefits will be boosted by up to $55 a week, with the increase being implemented in two stages, the first being a $20-a-week increase from 1 July this year. The second increase will occur on 1 April next year. Whānau with children will be topped up with an extra $15 per adult, per week.
The Wellington Archdiocese Ecology, Justice and Peace (EJD) Commission said the increase will be 'the first substantial shift in base benefit rates in 30 years, which will make a difference in many of New Zealand's most vulnerable households'.
Lisa Beech said the changes also have a symbolic importance beyond their monetary value. 'Thirty years ago, benefits were slashed in Ruth Richardson's 1991 "Mother of all budgets". Those benefit cuts were among the most significant contributors to the child poverty that has been a shameful feature of New Zealand's social landscape in recent decades. The stigmatisation of beneficiaries that accompanied the benefit cuts was often as damaging as the financial losses.
'For the first time in decades, the wellbeing of beneficiaries has been given priority in the government's Budget 2021. This is an important step in restoring the mana and dignity of many of our poorest citizens, who are our brothers and sisters.'
Lisa Beech acknowledged that with rapidly rising housing costs affecting low-income households, there will be ongoing debate about whether the benefit increases will be enough to move families out of poverty.
Not transformative
Caritas Aotearoa New Zealand also welcomed the government's increase in welfare benefits to help vulnerable households but said it was not the genuinely transformative budget they had hoped for.
'We welcome the small step forwards but much more needs to be done to reduce poverty. We would like to have seen more support for the working poor – through Working for Families tax credits. That change is required to significantly reduce the poverty rate,' said Caritas Director, Julianne Hickey.
'Given the very low interest rates the government had an opportunity to make a step change in meeting what is estimated to be a $100 billion infrastructure deficit that has accumulated over the last couple of decades. It could have presented a detailed plan for widespread housing construction and investment in genuinely transformative public transport infrastructure development. Again, we saw small steps in the right direction but much more is required.
'We warmly welcome the increased investment in Māori and Pasifika housing. However, we would also like to have seen the government's detailed plan for skills development, retraining, and immigration reform,' said Julianne Hickey.
Hopeful step
The New Zealand Council of Christian Social Services said the budget benefit increases are encouraging.
'It shows that this government has been listening,' said Executive Officer Nikki Hurst.
Nikki believed that some of the 'smaller' items included in this year's Budget, such as the Training Incentive Allowance and the extension of the mental health pilot Mana Hake, should also be an encouragement to the social services sector.
Not a game changer
The Salvation Army in New Zealand welcomed the lift in benefit levels but said the increase was not a game-changer.
With no adjustments to the Working for Families Package or the Accommodation Supplement, and rents and other living costs increasing, the small benefit increases still fall short of what is needed, said the Army.
'In Porirua, average rents can be over $600 for a three-bedroom house,' Porirua Salvation Army officer Captain Nicki Dutton said. 'With the maximum Accommodation Supplement of $220 for a family of four, an increase of between $32 and $55 in benefits will hardly make an impact.'
The Army would like to have seen more emphasis on housing. Urgent investment is needed to increase the number of suitable and transitional houses for those on benefits and low incomes and increased funding is required for wrap-around support for those who are living in emergency motel accommodation.