WelCom April 2021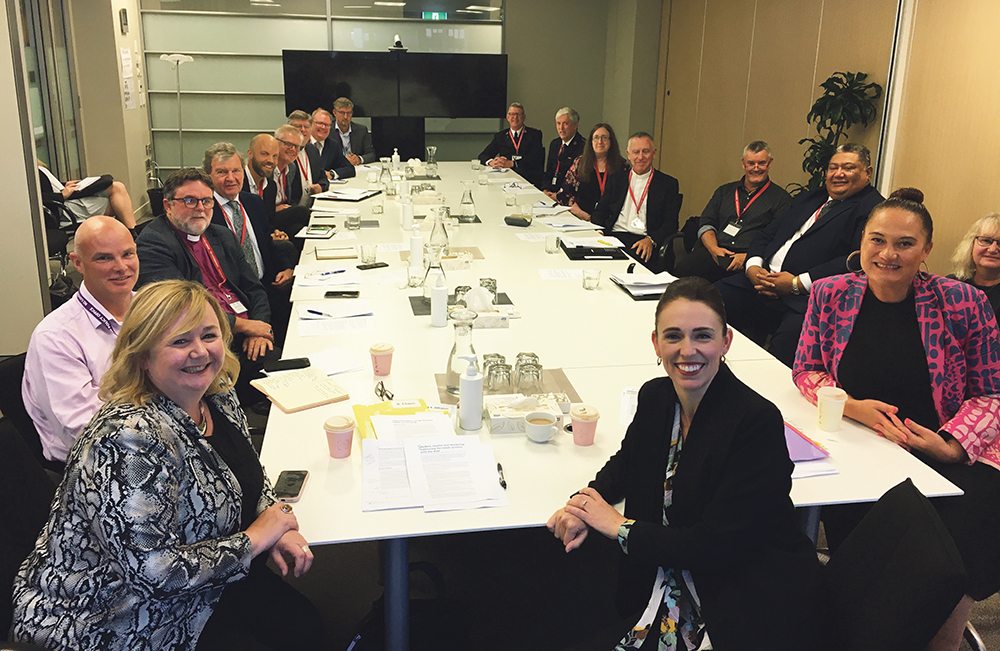 President of the New Zealand Catholic Bishop's Conference (NZCBC) and Archbishop of Wellington, Cardinal John Dew has offered Catholic churches and Church facilities to the Government for Covid vaccination centres.
Cardinal Dew made the offer at a meeting in Auckland last month between Church leaders of some of the country's major Christian faiths and Prime Minister Jacinda Ardern.
As well as offering Church facilities, Cardinal Dew spoke about the importance of vaccinations for the common good.
Those at the meeting included Anglican Archbishop Philip Richardson, Baptist Pastor Charles Hewett, Catholic Archbishop Cardinal Dew, Methodist Church Vice-president Rev Etuini Talakai, Salvation Army Commissioner Mark Campbell and the Rev Dr Richard Waugh of the National Church Leaders Aotearoa New Zealand.
Social Development Minister Carmel Sepuloni and Housing Minister Megan Woods also attended, along with departmental officials.
Cardinal Dew said on his Facebook page that Covid-19 vaccinations, welfare and housing were the main topics discussed. 'I spoke about the importance of vaccinations for the common good, and offered support, including offering churches and church facilities for vaccination centres. The engagement with the political leaders was good across the three agenda areas.'
New Zealand's Catholic bishops have been strong supporters of the vaccination programme. In a statement on 15 January, Cardinal Dew as NZCBC president, said everyone, including Catholics, had a moral responsibility to protect themselves and others by getting a Covid-19 vaccine as soon as they become eligible for it under the Government's vaccine programme.
'We reject the false information circulating on the internet and elsewhere that claims vaccines should not be used,' he said then on behalf of the bishops. 'Vaccines work and they protect against a wide range of illnesses. Because of vaccines, once-universal diseases such as smallpox have been wiped out, saving countless lives.'
Yearly meetings between Christian leaders and the prime minister were established following the 1998 Anglican Church-led Hīkoi of Hope, when tens of thousands of church members marched to Parliament asking for action on social and economic matters.
The meetings have been held annually since with few exceptions – the 2020 meeting was cancelled because of the Covid-19 lockdown.