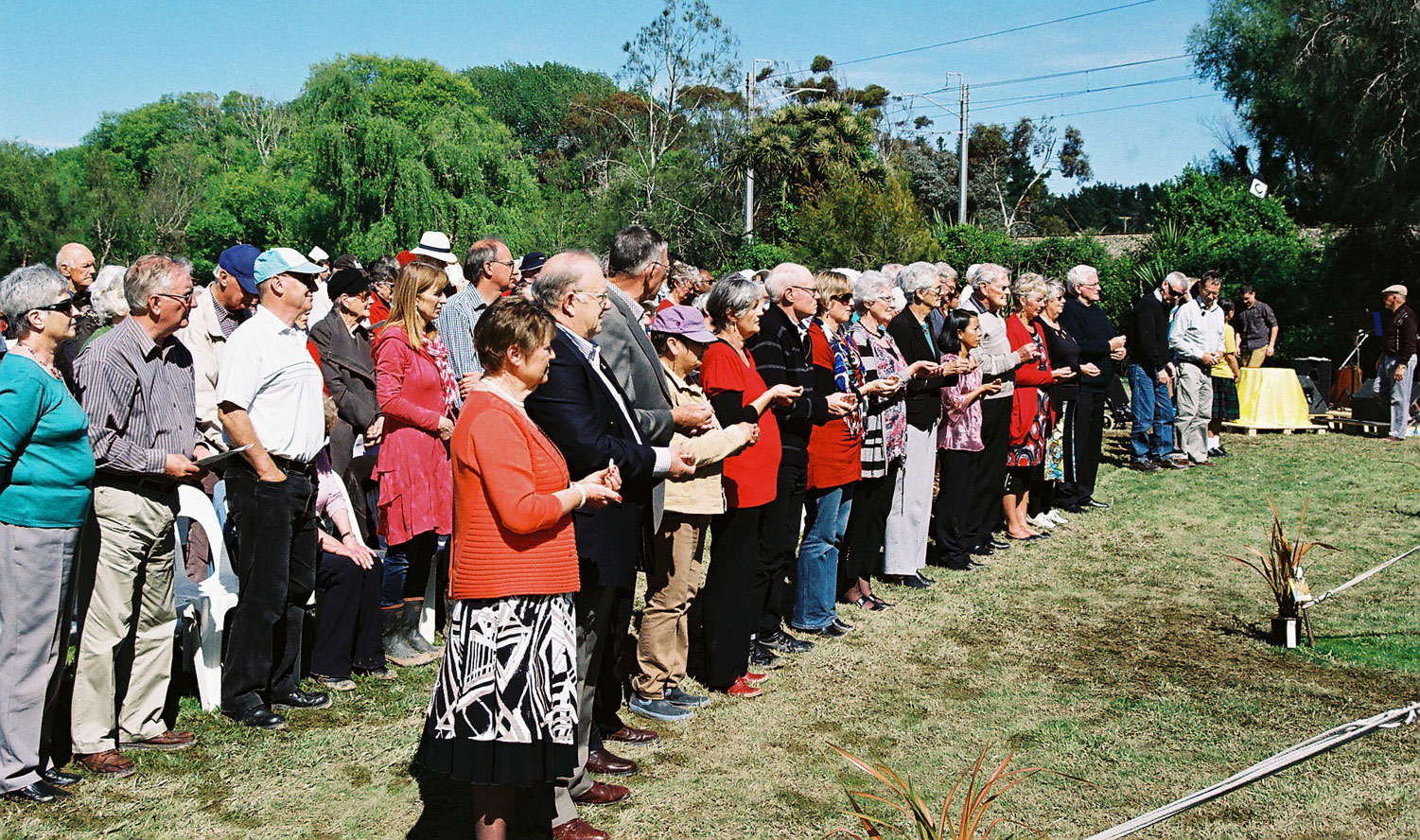 News
November 2013
Bob Houston
In a week of spring weather that can only be described as 'rubbish', Sunday 13 October delivered perfect sunshine, for around 900 people celebrating an open-air Inaugural Combined Mass of Our Lady of Kapiti Parish.
The spirit of Our Lady was clearly shining upon the event.
The event was held at the rear of Southwards Car Museum, in a most magnificent natural amphitheatre.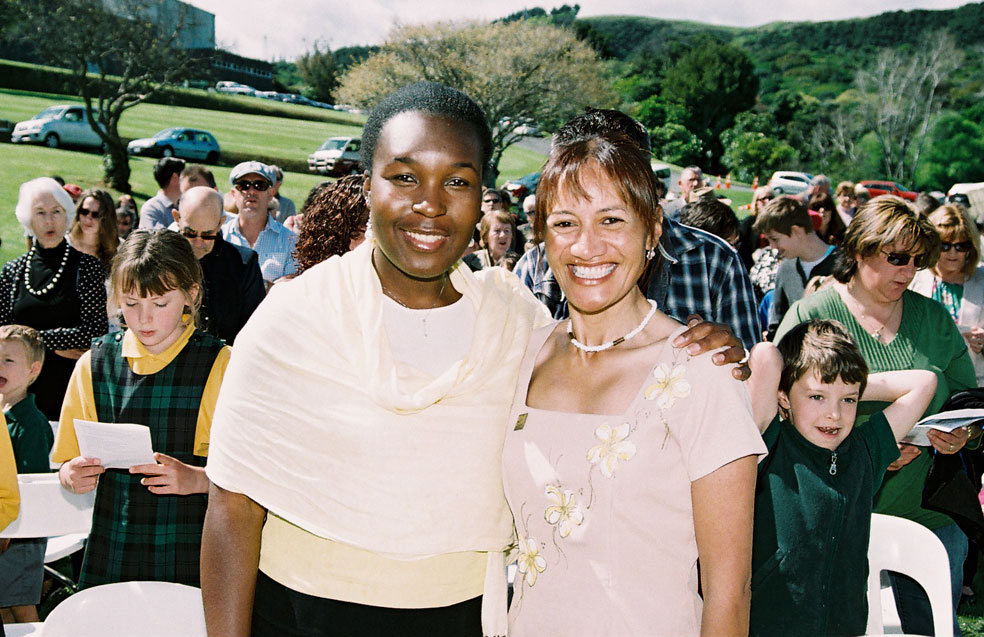 Parish Priest Fr Michael McCabe, concelebrated Mass with eight other priests and many of the ethnic groups within the parish made a major contribution to both the Mass and the entertainment afterwards.
Music groups from both parishes, the Kapiti Youth Group, enhanced the whole proceedings with a wonderfully treasured artwork and a significant contribution from St Patrick's School Paraparaumu also.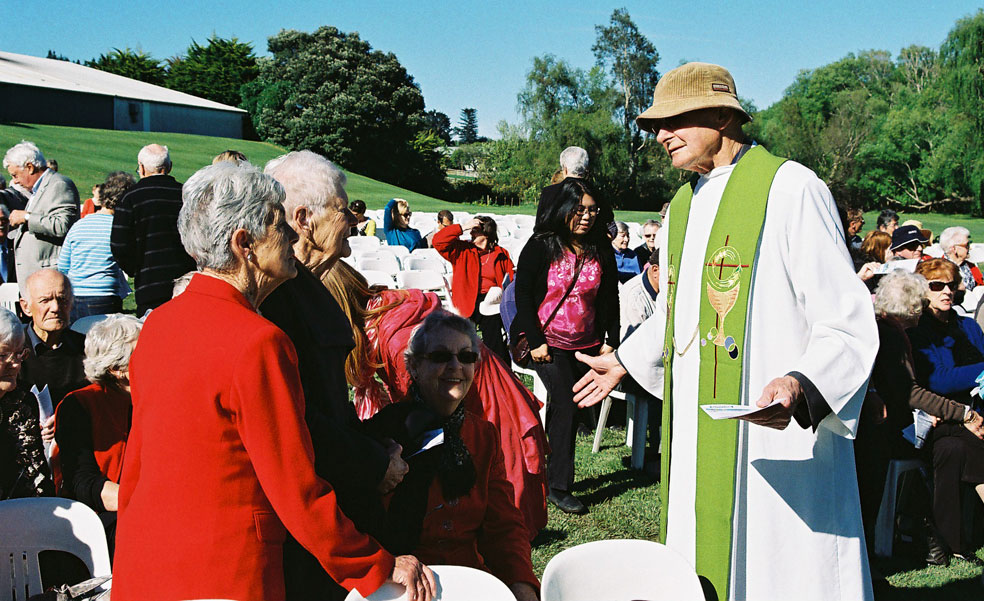 After Mass the gathered throng were fed with freshly made bread rolls, bananas and assorted other contributions, organised by 'Our Lady's team' and PartyPerfect Catering. The men's breakfast group cooked a sausage sizzle.
During lunch the altar area was transformed into an entertainment zone.
St Patrick's School Kapa Haka group, a Filipino Dance group, Irish dancers, a breathtaking dance by Kiribati performers and the Catholic Youth Group, in turn thrilled the audience.
This day will stay in the minds of those who attended for a very long time.
A day of total magnificence!