WelCom August 2023
Paul Traynor, National Coordinator, Passionist Family Group Movement
Recently, I shared with the Family Groups some insights from Dr Bruce Perry MD – A Psychiatrist working with 'Trauma'. The following paragraphs spoke to me in relation to the aims and goals of Passionist Family Groups. It comes back to extending ourselves to others to be a 'Family for All'.
Dr Bruce Perry writes, 'The wonderful thing about our species is that we can learn; our memories and our technologies allow us to benefit from the experience of those who came before us. But at the same time those technologies, even the ones that are presumably meant to bring us together, are increasingly keeping us apart. The modern world has disrupted and, in many cases abandoned the fundamental biological unit of human social life: the extended family.
He says, for countless generations humans lived in small groups, made up of 40 up to 150 people, most of whom were closely related to each other and lived communally. As late as the year 1500, the average family group in Europe consisted of roughly 20 people whose lives were intimately 'connected' on a daily basis. But, by 1850 that number was down to ten, living in close proximity and in 1960 the number was just five. In the year 2000 the average size of a household was less than four, and a shocking 26 per cent of Americans live alone.
As technology has advanced, we have gotten farther and farther away from the environment for which evolution shaped us. The world we live in is now biologically disrespectful, it does not take into account many of our most basic human needs and often pulls us away from healthy activities and toward those that are harmful.
…we are social mammals and could have never survived without deeply interconnected and independent contact. The truth is you cannot love yourself unless you have been loved and are loved. The capacity to love cannot be built in isolation.'
Our Passionist Family Groups are a call, a ministry, a service, and a response to this journey where we are confronted by both the consumer and individualist bug where the 'I' is seen as supreme. However, the history of humanity and in fact the history of the universe tell a different story.
Everything is connected, we are stardust, and we breathe the same air as our ancestors. Think and ponder on that – we are connected. Nature continually astounds through its complexity just like our brains. We are not the last stop in the universe story, we are not the supreme beings as we trade and sell off 'things' and our relationships suffer as we are lured by this attitude. Jesus reminds us that God is with us and all around us there is enough spirit food to assist us as we encounter trials, setbacks, and disappointments. Nature shows us that the world is full of mystery and that suffering is part of growth in both the natural world and in the human world.
---
From small beginnings…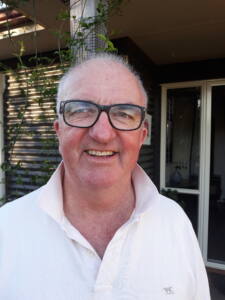 The Passionist Family Group Movement was founded by Fr Peter McGrath CP [Congregation of the Passion of Jesus Christ] in 1972 in Terry Hills parish, Sydney, Australia. This small parish grew and with it, the Family Groups. The spread of the PFGM around Australia under the direction of the Passionists began in 1982 and by 1992 had extended to over 180 parishes in Australia. Today, Passionist Family Groups can be found throughout Australia, New Zealand, USA, UK, Ireland and Scotland.
The groups support and encourage family life as well as provide an important sense of belonging to church. Anyone can join. The family group motto is 'a family for all'.