WelCom May 2020: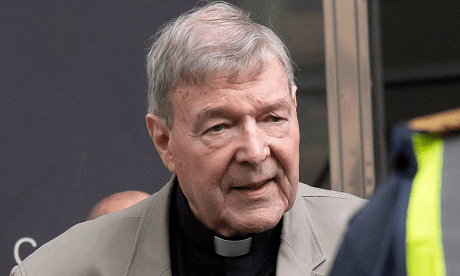 Cardinal George Pell has been freed from prison after Australia's highest court quashed his convictions for child sexual abuse.
Cardinal Pell was convicted by a jury of abusing two 13-year-old boys at St Patrick's Cathedral in the late 1990s when he was archbishop of Melbourne. In March 2019, he was given a sentence of six years, with possible parole after three years and eight months.
Cardinal Pell always maintained his innocence, leading to a series of appeals.
In early April, the High Court found the Victorian Court of Appeal was wrong in its 2-1 majority decision last August to uphold the jury verdicts. The full bench of seven judges were unanimous in their decision.
In a public statement the High Court said it 'considered that, while the Court of Appeal majority assessed the evidence of the opportunity witnesses as leaving open the possibility that the complainant's account was correct, their Honours' analysis failed to engage with the question of whether there remained a reasonable possibility that the offending had not taken place, such that there ought to have been a reasonable doubt as to the applicant's guilt.'
On his release Cardinal Pell said on Twitter: 'I have consistently maintained my innocence while suffering from a serious injustice. This has been remedied today with the High Court's unanimous decision.
'I hold no ill will to my accuser, I do not want my acquittal to add to the hurt and bitterness so many feel; there is certainly hurt and bitterness enough.'
The Vatican welcomed the decision, noting that Cardinal Pell has always maintained his innocence, and has waited for the truth to be ascertained.
'At the same time,' it said 'the Holy See reaffirms its commitment to preventing and pursuing all cases of abuse against minors.'
Cardinal Pell, having spent over a year in jail, may yet face a number of civil actions against him from alleged abuse survivors and their families.
Meanwhile Victoria Police have announced they are investigating a new child sex abuse allegation against Cardinal Pell. The new allegation relates to an incident in the 1970s, when Cardinal Pell was a priest in Ballarat, Victoria.
Sources: Zenit, Guardian