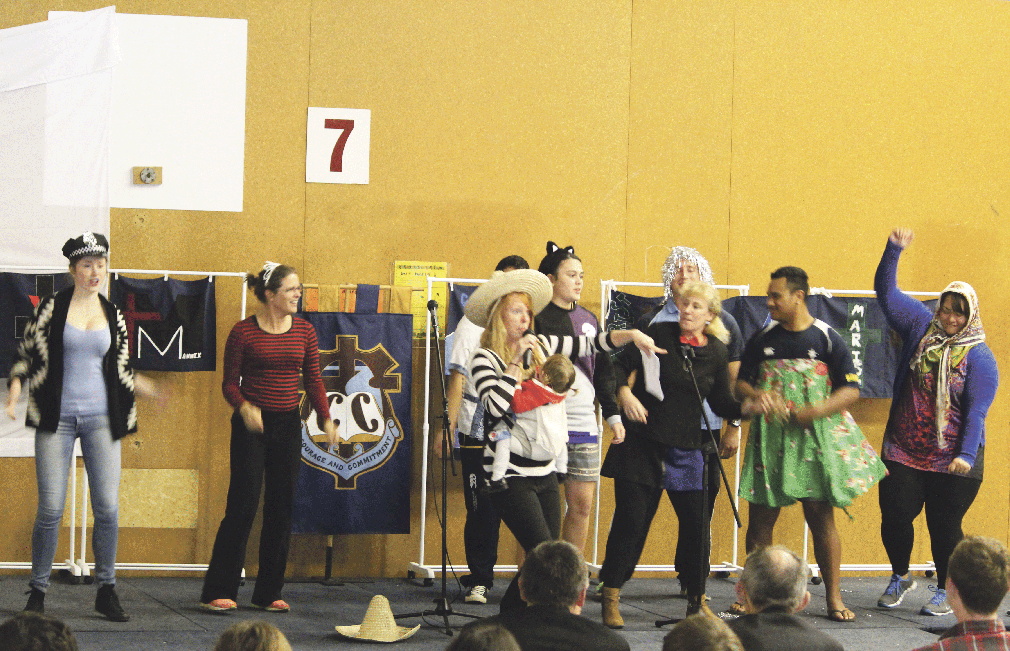 August 2014
Palmerston North
Daniel O'Sullivan & Abby Dillon
Many of our Catholic schools are made up of houses of some form with students placed into a house – much like in the Harry Potter books and films but without the talking hat. The pride and competitiveness that grows among students in these houses builds character and pride within each school. Cullinane College is one such school and this is how we recognise and build that pride.
On 6 June 2014 our college celebrated Cullinane Day, the annual recognition of the formation of Cullinane College. We celebrate our past, our present, our future and everything that makes Cullinane a unique community.
Our College was established in 2003 when St Augustine and Sacred Heart Colleges were amalgamated. This 12th annual event was made even more special because it was organised by the prefects with some staff assistance.
We had a jam-packed day started by a Mass celebrated by Fr Brian Carmine in the school gymnasium. Throughout the day students participated in events all worth house points, including a house quiz, house chants, 'Cullinane's Got Talent', sports, a computer games challenge, dance and drama.
'Cullinane's Got Talent' was the most notable event. The nine acts in the talent competition showcased everything from singing and dancing to comedy.
One of our prefects, Ruben Mars, threw on his suit and hosted the show. His comedy in between acts gave us all a laugh. House chants began after the talent quest. The four houses chanted individually for the judges and the house captains began a challenge between houses. This became a four-way battle as each house tried to be loudest – Woods House won. All of our students were fully involved and it was great to see the pride shown for each house from both students and staff.
At the end of the day the honours went to Columba House. The way the students and staff got involved made the whole day a true success.
Everyone's participation and enthusiasm really gave the day a true 'Cullinane' spirit.
Daniel O'Sullivan is Head Boy and Abby Dillon is Deputy Head Girl of Cullinane College.