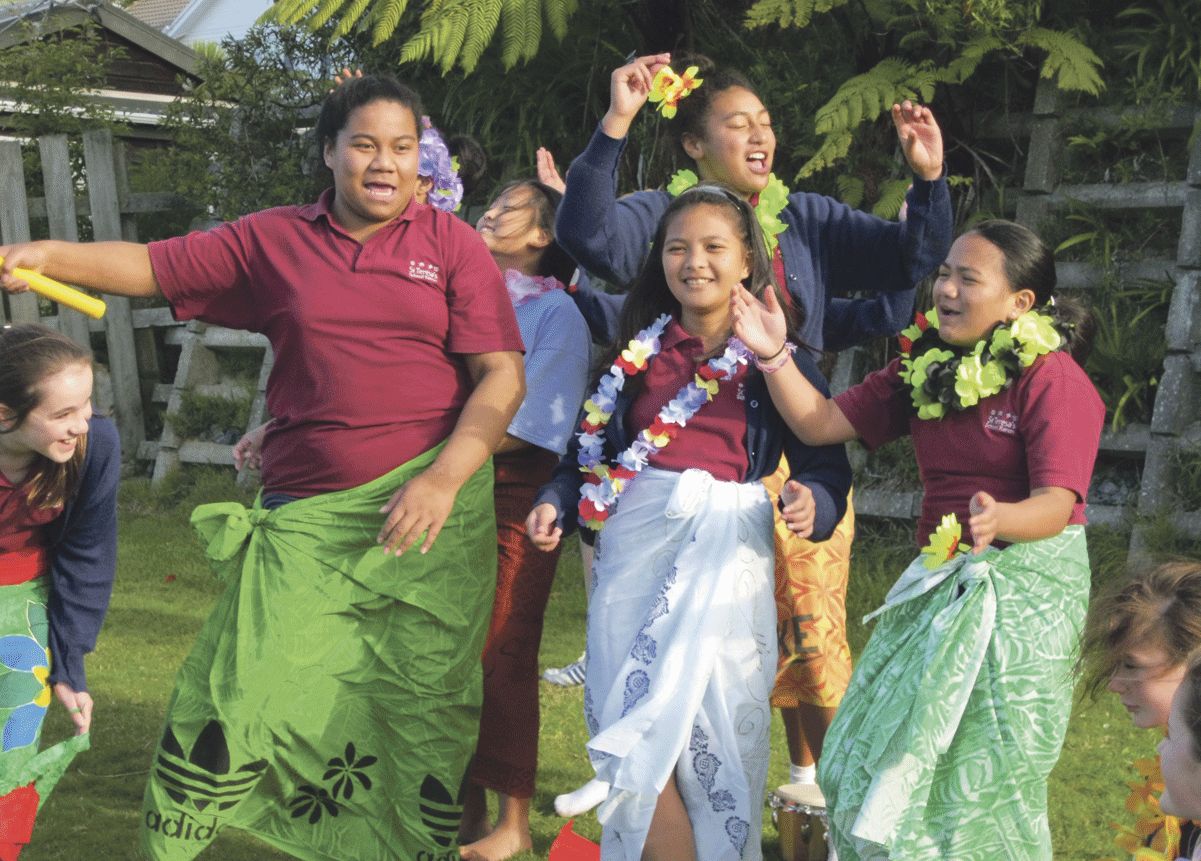 Schools

April 2014
Mary-Angela Tombs
Teachers at St Teresa's School Karori have been working to create a culturally responsive learning environment for families by contacting all families within the first fortnight of the year and already this increased communication is paying off.
For us, building cultural responsiveness begins with being aware of our own cultural values and expectations and being open to learning from our children and their families. We are then left with a challenge – to change our practice so that we are responding to needs that are different from our own.
In 2013 we held our first fono for our Pasifika families, who come from Samoa, Tonga, Tokelau, Fiji and the Cook Islands. Families came together and shared a meal and our own stories and beliefs. Later in 2013 we hosted our first Filipino morning tea after Mass on a Sunday. These two events were relaxed and enjoyable, and a wonderful chance to build a sense of the traditions within Non-European cultures.
During these gatherings and in consideration of our student achievement data, we realised that we needed to seek ways to improve our practices so that all of our children experience success in the learning. This would involve the school changing some of its practices.
This year we are implementing a plan for building culturally responsive practice that is based on the Hikairo Rationale (Macfarlane, 2007):
Huakina mai (opening doorways)
Ihu (being assertive)
Kōtahitanga (seeking collaboration)
Awhinatia (helping learners)
I runga i te manaaki (caring that pervades)
Rangatiratanga (motivating learners)
Orangatanga (a nurturing environment).
The teachers contacting each family early in the year helped in the first step, opening doorways, enabling us to begin building meaningful, two-way communication and planning a responsive learning programme for our children.
We continue our journey as learners, alongside our children and their families. Our community has responded positively to improved communication, so we know that our initial efforts are helping to open doorways. The challenge will continue as we identify areas of practice where responsiveness can be improved.
Mary-Angela Tombs is principal of St Teresa's, Karori