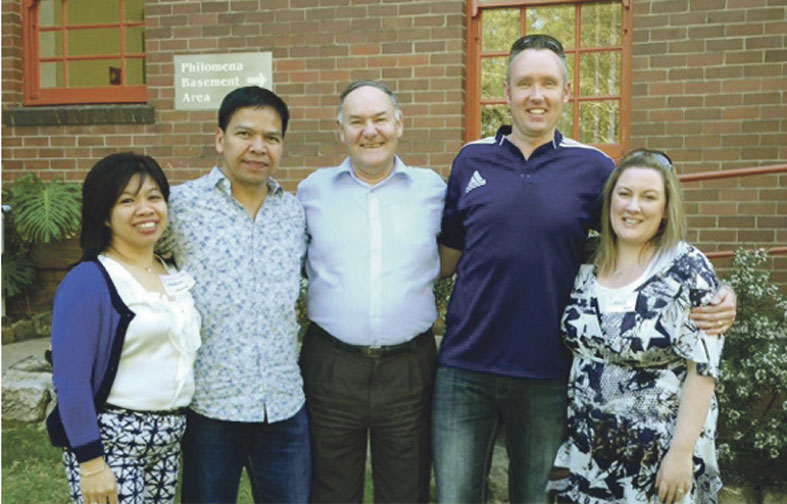 News
November 2013
Engaged Encounter is starting again after a year's break in its 25 years of operating in New Zealand. Two couples and a priest went to Sydney last month to train in the new outline for a weekend and the organisation will again offer weekends in the archdiocese during 2014.
Engaged Encounter is a way of looking beyond the wedding day to a lifetime of marriage and gives couples the opportunity and guidance to build the skills for a lifelong marriage. A key factor is withdrawal from the pressures and distractions of daily life to provide the engaged couple with space in which to plan their life together after the wedding is over. They can take time out from planning their wedding to focus on themselves and discuss what's important to them.
The weekend is designed to give plenty of time for private discussion in which the couple can talk honestly and intensely about their future life together.
Theresa and Nestor Fernandez wrote of witnessing the EE couples in Sydney sharing experiences from their life's journey with the engaged couples on the weekend showing that happy marriage is possible in modern society – a life-giving journey together to grow love and a beacon of hope that in their marriage lies the first church and the hope of our Catholic faith.
Theresa and Nestor joined Michelle and Damian McBride and Father Ron Bennett in Sydney last month.
Engaged Encounter came to New Zealand after three priests and two married couples from New Zealand went to Australia in 1988 to experience an Engaged Encounter Weekend. Weekends have been held in the Wellington Archdiocese ever since.
Weekends in 2014 will be held at the Home of Compassion, Island Bay on 28 – 30 March, 11 – 13 July and 21 – 23 November.
For enquiries or to book contact Kate and Simon Olsen.