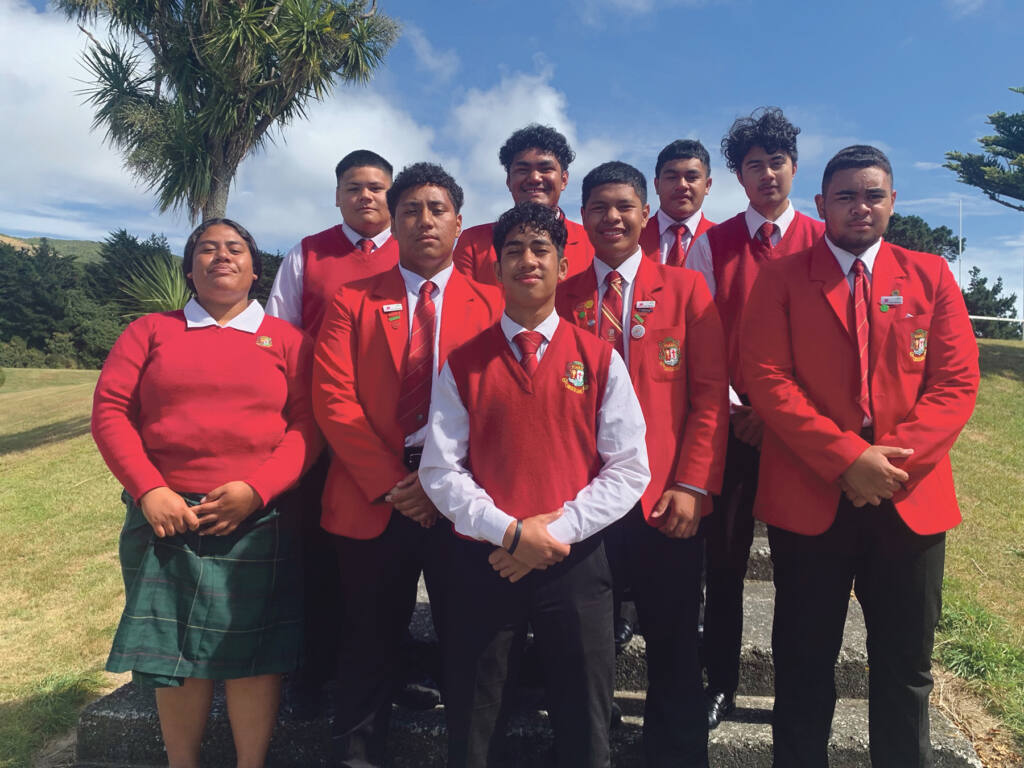 WelCom October 2021
Aggie Paulo
Fa'amalosi is the name of the Year 12 Business Studies class at Bishop Viard College in Porirua. This is particularly apt given the meaning of Fa'amalosi – a Samoan term meaning to 'Stand Up' – and the success of the group in Standing Up for their cultures and their own identity through their business.
Fa'amalosi students grew sick and tired of hearing their own names of those of their fellow Māori and Pacific classmates spoken incorrectly by teachers at primary and intermediate schools. Using this as motivation they set about to create an app that would assist teachers with the correct pronunciation of Māori and Pacific names.
Currently, Fa'amalosi have over 800 names on their database from six different cultures: Tokelauan, Kūki Āirani, Kiribati, Te Reo Māori, Samoan and Tongan. These can be accessed by a one-off subscription fee of $4.99 payable at their website www.faamalosi.com
Since releasing their website at the start of September this year the group has seen a huge surge in interest, appearing on the front page of The Dominion Post as well as featuring on TVNZ's Breakfast and TV Three's The Project.
As a result, co-CEOs Mannfred Sofara and To'e Lokeni have had to quickly get used to being in the limelight. Both boys have received praise for their humble nature, which they put down to their Catholic and Christian upbringings.
These Year 12 entrepreneurs stand on the shoulders of the Year 12 group from 2020, which also received wide recognition for their business – The Hustle. With an innovative concept to design pasifika-centric drink bottles and other merchandise, The Hustle won regional and national recognition at the Young Enterprise Awards.
The business studies programme at the college is led by Deputy Principal Gina Lefaoseu. At the regional awards in 2020, Lefaoseu was named Wellington Teacher of the Year in the Young Enterprise Programme.
Aggie Paulo, Bishop Viard College proprietor representative.