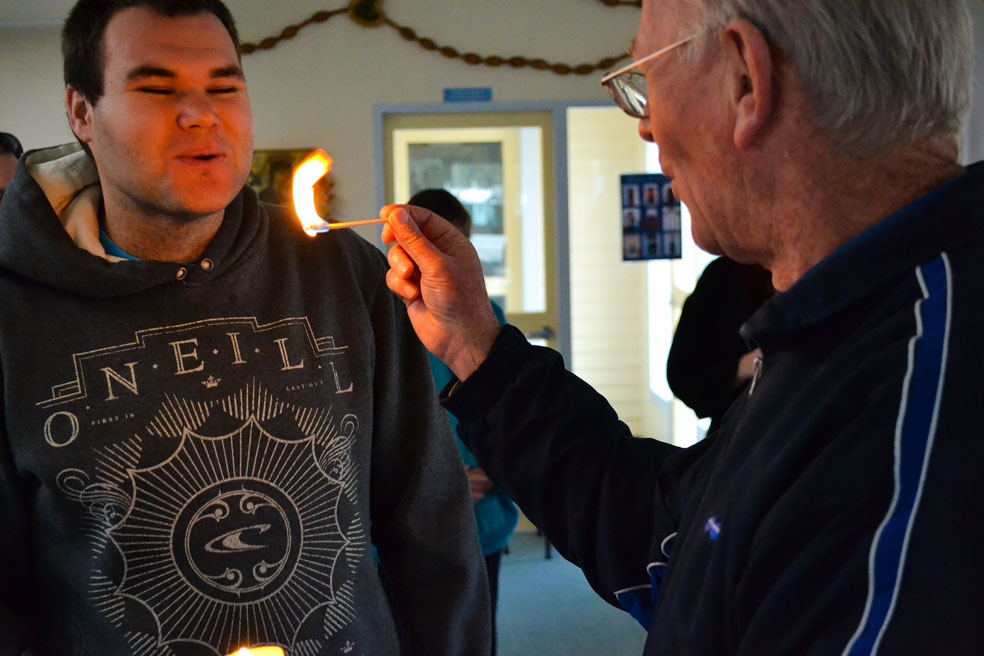 Feature
Alivia Bowe
September 2013
A biblical skit, blessings, candles, songs and colouring in are all part of the entertainment when the Shalom group of Faith and Light meets each second Sunday afternoon.
Most of its members are drawn from the Dawn Trust, but there are several other faithful regulars. Afternoon teas are a highlight, thanks to Jan's brilliant cooking.
One of the regulars Br Kieran Fenn says his 'favourite scripture sessions', are the dramatic illustrations of a biblical theme in the skits but activities range from skittles to golf and handball.
The wonder of the afternoon is the love and gentleness of our special people, their joy in catching up with friends, the warmth and friendship the caregivers share with one another.
Add to this the energetic involvement of members of the Grove young adult community – Moriah, Aliesha, Nicola, and Jacob.
The Marist brothers' presence has become a feature over the years.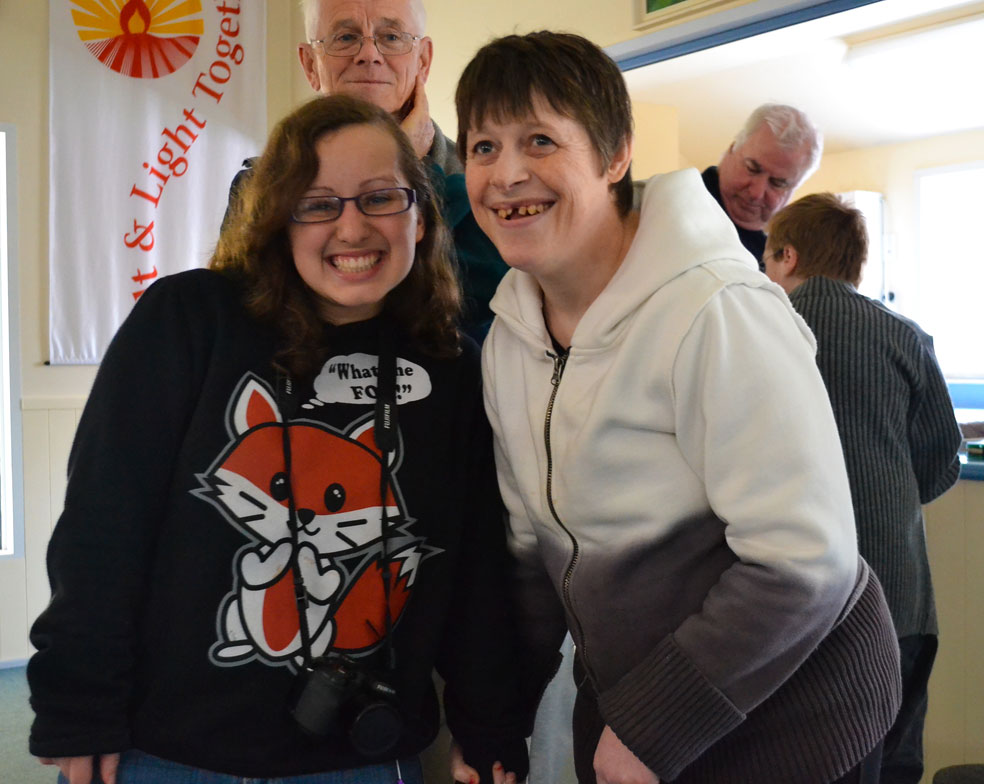 For 18 years, Br James McBride was the leader, then chaplain, with Br Des Quirke assisting. A former Grove member Natalie Atkinson then took up the leadership.
Many young adults have become part of Faith and Light through the Grove Community.
At present Peter Foster leads with the support of his son Andrew.
The Shalom group began in Wellington with Sr Frances Gibbs CSB as its founding leader. It moved to Petone and is now based in Lower Hutt. The group is part of the wider body of Faith and Light, a spin-off from L'Arche.
Gatherings on the second Sunday afternoon of the month are at Our Lady of the Rosary church in Waiwhetu.