WelCom February 2020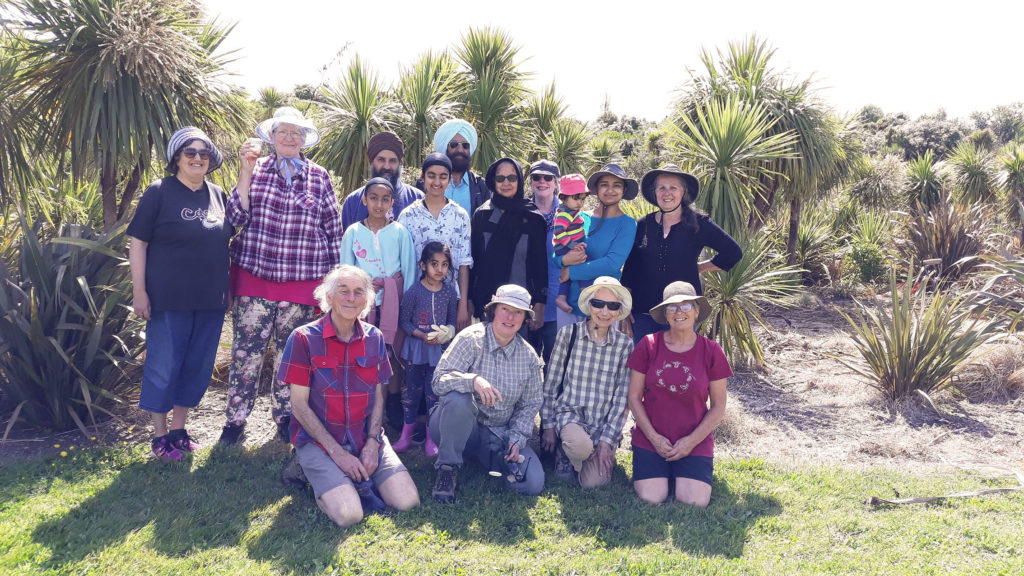 On the UN International Day for Tolerance, 16 November last year, members of Palmerston North's Interfaith Group came together for their annual 'Faith Family Feast' event. Held at Ross Intermediate School, the Interfaith 'family' shared ethnic food, sacred words and music, and values like compassion, respect, love, hope and peace.
The theme, 'Environmental Co-operation', reflected a faith conviction that 'Earth is Mother' – a sacred gift for the care and nurture of all humanity. The communities connected through meditation, chanting and prayer, song and dance, as well as presentations and discussions about care for the Earth and justice for society's vulnerable members.
An environmental commitment was undertaken for later in the month to prune and remove dead leaves from damaged cabbage trees and to plant some new trees at the local Pit Park.
Pit Park is a 'sacred place' for Palmerston North's Interfaith Group, where memorial trees have been planted in honour of Scott Eastham, Kevin Tate and John Flenley, who devoted their lives to Earth Care and interfaith dialogue.
Among the helpers at Pit Park were Jaspreet and his wife Gurveer Kaur, their 15-month-old daughter Amreen and Jaspreet's parents. Also helping were John and Gillian Thornley and Peter MacGillivray of the Christian faith community and Beth Greenwood, Josie Randall, Joanne Wilson and Beth Lew from the Baha'i faith community. Karen Tutt from Environmental Network said groups like these were 'glue that held the community together'.
A grant from the Catholic Charities Allocation Committee of Palmerston North Diocese helped with the Family Feast event costs, enabling the group to share their koha gathered at the event, with Red Cross, the Manawatū Multicultural Council and the Papaoiea Pasifika Community Trust. The previous year a similar donation enabled the Red Cross to purchase materials for an art-therapy class for former refugee women and the Manawatū Multicultural Council to purchase a new whiteboard for English language classes for migrants and former refugees. Support for the Papaoiea Pasifika Community's mission reflected the group's care for Pasifika sisters and brothers on the front line of climate-induced devastation in their homelands.
Words and photos supplied by Mary Eastham.