Palmerston North
Steve Morton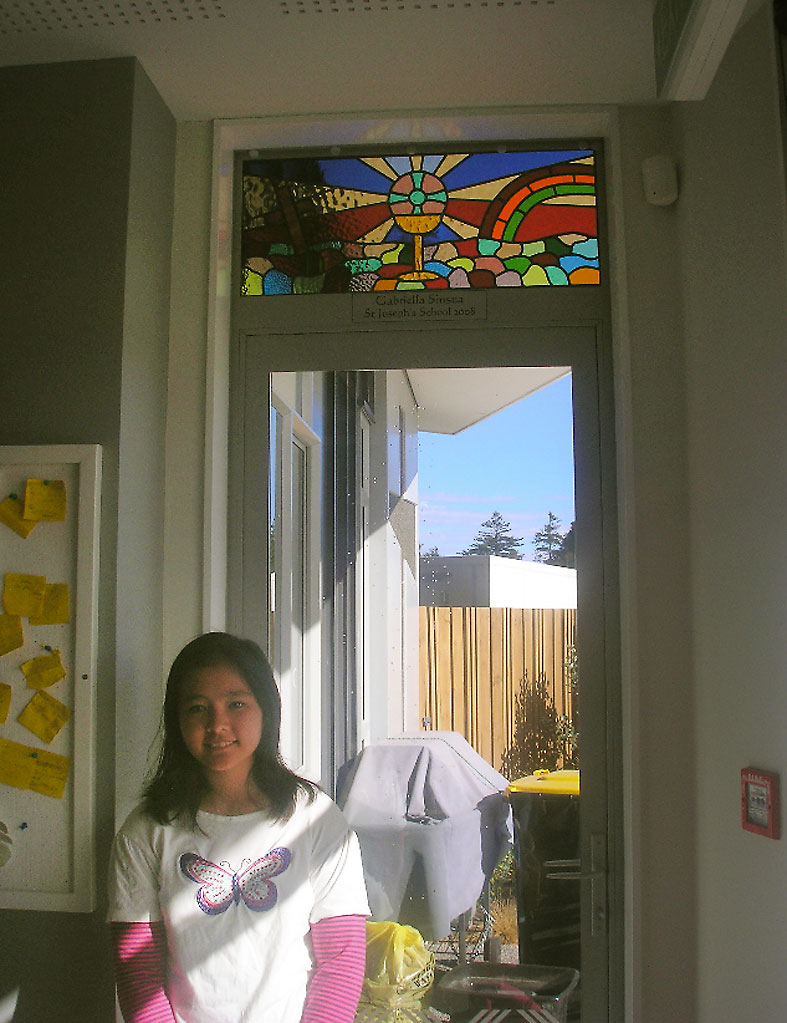 Parishioners of St Brigid's Feilding were thrilled over Easter to celebrate the installation of a new stained glass window in the church's gathering area.
In May 2008 after a suggestion from Bishop Peter Cullinane, the parish school, St Joseph's, held a competition to design a window suitable for the new church.
Then parish council member Philip Spring and the School Board of Trustees sponsored the competition and Bishop Peter judged then Year 8 student Gabriella Sinsua's design as the winner.
Difficulties in having the window made and finding a suitable position in the new building contributed to the length of time between design and completion but finally the window was installed and blessed.
The parish pastoral council are grateful to Kim Tennant of Lady bug Leadlights Feilding for twice adapting the original design and for her great job in incorporating glass from the old church windows into the finished product.
The window has been installed in the door which opens to the courtyard at the back of the church from the gathering area where the children meet for their Sunday Liturgies.
After Easter Sunday Mass, members of St Brigid's congregation gathered to see Gabriella and Bishop Peter unveil and bless the window.
All were impressed by the new window and it is a great addition to the building.