Parishes
Lorraine O'Hagan and Margaret Orange
5 May 2011
'I'd love to do that!'
A loved and admired member of St Mary's Parish, Carterton, Lorraine O'Hagan, didn't hesitate when her son John proposed a canoe trip down the Whanganui River for interested family. The fact that Lorraine has heart problems and is in her 70s was no deterrent.
John's wife, son and daughter, his brother Terence, Greg and Sean Hoskins and Lorraine made up the party. It was agreed that Lorraine would join the others at Mangapurua campsite after they had paddled down river from Tauramanui, so she drove to Jerusalem and spent the night at the convent before driving next morning to Pipiriki where Joe, owner of Mangapurua Lodge, met her in his jet boat.
'They won't be at the camp yet. Come up to the lodge for a coffee,' he said as he mounted his quad bike. 'I'll give you a ride; hop on! On the mudguard; hold tight!' and up the bumpy steep mud track they went! Lorraine had survived her first scary minutes!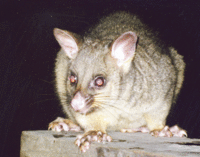 More was to come, however. As arranged, Joe took her by jet boat to the camp site to meet the rest of the party. 'Every man for himself' was the rule, so pitching her tent and preparing her evening meal seemed simple compared with what was to follow. The tree she chose to sleep under must have been the launch pad for bungy jumping possums who appreciated the soft landing provided by her tent. All night rats scuffled around adding to the horror. In the middle of the night, that dark time when gremlins visit, Lorraine panicked.
'I can't do this! I can't! I'm too old! No way can I go on!'
Then realisation! There was only one way out. She must 'paddle her own canoe.' Overcoming her fear was a defining moment, one that she will never forget.
Packing their gear and loading the canoes took some time but at last they set off. Lorraine, with Sean aft, manned one canoe.
'Paddle, keep paddling, Gran!' Sean's encouragement spurred Lorraine to the challenge. Navigating the rapids became the highlight of the trip. Someone suggested that she might prefer to walk along the bank but Lorraine was ready for anything. And her exhilaration and sense of achievement was, in her words, euphoric. One of her happiest memories was the glimpse she had of Sean completely swamped by a huge wave, shouting,
'Paddle, Gran! Keep paddling! Keep paddling!' as they sped down a rapid.
They stayed two nights, with a welcome rest day between, at Ngaporo camp site where the possums seemed less threatening, even friendly, before their third day on the river to Pipiriki. Traditionally, to ensure that she would return, Lorraine paddled the last rapid backwards.
Her best moments? In the evenings, sitting at the table in camp with her family, listening to their banter, loving them.
Sacramental moments? Experiencing four days of knowing she was with God and in God, part of the spirituality of the eternal river, its greenness, its peace, its power. Ancient bush-clad hills and deep silent gorges share their secrets and their stories with those who take time, in the silence, to listen.
Some come to the river from curiosity, some seek peace or adventure, others bring love and compassion. Some left, their dreams shattered, while others have always belonged here. No one remains unchanged.
Lorraine found fulfilment, joy, and a great awareness of the abundant gifts of God.