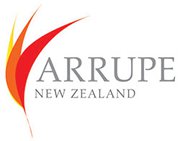 June 2014
News
New Zealanders who aspire to become spiritual directors in the Ignatian tradition will soon have a programme of study and formation to follow through a new organisation, Arrupe New Zealand.
Coordinator Kevin Gallagher says the NZ-based programme, which will start offering the study programme next year, has links with the Sentir Graduate College of Spiritual Formation, part of the Melbourne University of Divinity, formerly the Melbourne College of Divinity.
'We intend to begin this graduate programme in NZ in 2015 with a limited intake of nine students,' Kevin Gallagher said. 'The opportunity is here in NZ to complete a Master of Arts in Spiritual Direction if desired.'
Some New Zealanders have completed studies with Sentir in Melbourne and the link with this graduate college will be maintained with the New Zealand-based programme.
The Arrupe programme will appeal to those whose heart's desire is to be formed as a spiritual director in the Ignatian Tradition and as a giver of the Spiritual Exercises of St Ignatius of Loyola. During the course students are formed as givers of a variety of shorter adaptations of the spiritual exercises.
The Australian Ecumenical Council for Spiritual Direction (AECSD) officially recognises the Arrupe Program as meeting its Standards for the Formation of Spiritual Directors. Arrupe NZ has entered a collaborative relationship with Sentir Graduate College of Spiritual Formation to offer this formation programme here in NZ.
The Arrupe NZ team are: Mark Chamberlain, Sue Cosgrove dolc, Brian Cummings SM, Lyn Gallagher, Kevin Gallagher (Arrupe NZ Coordinator), Margaret Harris and Bede Haughey. The venue of coursework in NZ will be the Home of Compassion Retreat and Conference Centre, Wellington though the course is designed to suit students anywhere in the country.