WelCom May 2021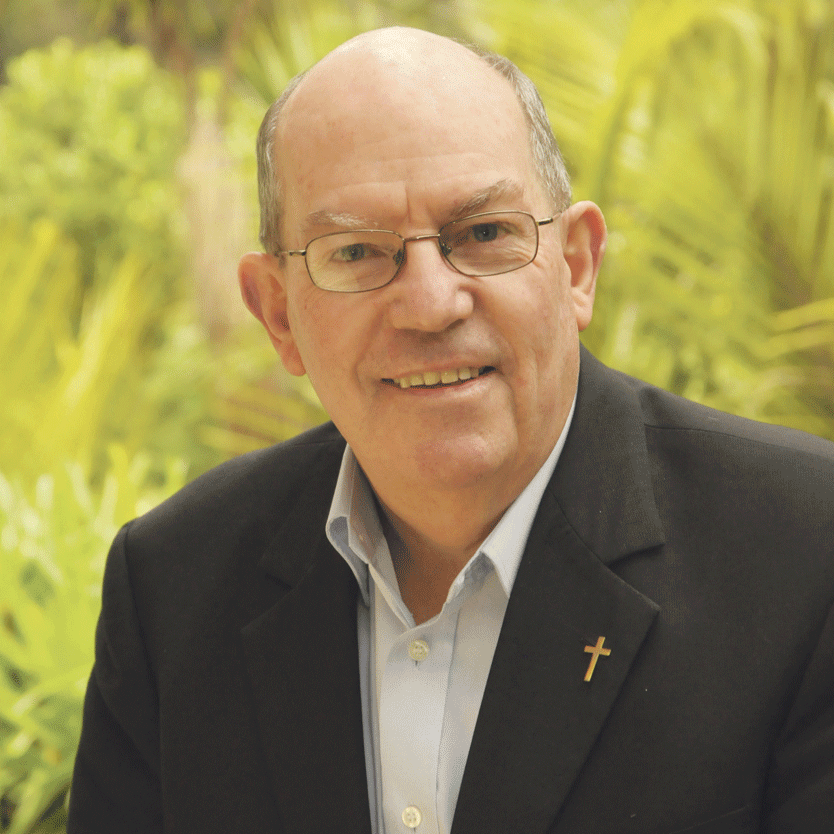 Fratelli Tutti is Pope Francis' third encyclical, which he signed on 3 October 2020 when he visited the tomb of St Francis of Assisi. It was published the following day on his namesake's feast day. In what he describes as a 'social encyclical', Pope Francis indicates fraternity and social friendship as the ways to build a better, more just and peaceful world, with the contribution of all: people and institutions.
We need one another – Pope Francis' letter to humanity
'Goodness, together with love, justice and solidarity, are not achieved once and for all; they have to be realised each day.' These words of Pope Francis in his letter, Fratelli Tutti – Fraternity and Social Friendship, offered as 'a modest contribution to continued reflection', sum up the thrust and purpose of this Encyclical Letter published October 2020.
Despite prosperity, technological advances and enormous opportunities for personal and community development, conflict and fear are still dominant and 'the temptation to build a culture of walls, to raise walls, walls in the heart, walls on the land…' prevents interchange with others.
Referring to the Covid-19 pandemic 'calamity', Francis sees the possibility of rediscovering 'once and for all that we need one another, and that in this way our human family can experience a rebirth, with all its faces, all its hands and all its voices, beyond the walls that we have created.'
From here, the Letter is filled with hope which, he writes, is 'bold' and 'speaks to us of something deeply rooted in every human heart'.
There is a powerful reflection on the Good Samaritan parable [Lk 10:25-37]. The robbers, the injured man, the passers-by, the Samaritan traveller and the Innkeeper are all characters we can find within ourselves.
We are all capable of wounding others, avoiding responsibility. 'Each day we have to decide whether to be Good Samaritan or indifferent bystander.'
Francis declares, 'Love shatters the chains that keep us isolated and separate.'
There is a call to open our hearts to the whole world and live beyond the confines of our own comfort zone. There is a valuable section developing the concept that other cultures are not 'enemies' from which we need to protect ourselves, but differing reflections of the inexhaustible richness of human life. [par 147]
The reader cannot escape being personally challenged by Francis' call for a change of heart, attitude and lifestyle. He asks us to check how much love goes into our work and what real bonds we create in our relationships, and what good we actually achieve in the position(s) entrusted to us.
This leads to promoting a 'culture of encounter' and a 'culture of dialogue' as steps towards a better understanding of one another and greater solidarity in working together.
'Authentic social dialogue involves the ability to respect the other's point of view and to admit that it may include legitimate convictions and concerns.' [par 203]
Francis sees much merit in Christians and members of other religions working together to promote a new order of the moral good, pointing to the necessity of ensuring that values are passed on. Otherwise, he affirms, social life can become 'entrenched in individual interests'.
In support of this he quotes from his meetings with Muslim leaders, including the Grand Imam Ahmad Al-Tayyeb, and refers to the writings and examples to Martin Luther King, Desmond Tutu and Mahatma Gandhi.
He draws on his earlier writings, addresses and interventions to cement his view that the human person is by nature drawn to relationships and it is only by seeking closer ties with one another that renewal will
be possible.
I conclude with two direct quotes that underline the significance and importance of this document, which shouts out the truth that we are brothers and sisters all!
'How wonderful it would be, even as we discover far away planets, to rediscover the needs of the brothers and sisters who orbit around us.' [par 33]
'…if the music of the Gospel ceases to resonate in our very being, we will lose the joy born of compassion, the tender love born of trust, the capacity for reconciliation that has its source in the knowledge that we have been forgiven and sent forth. If the music of the Gospel ceases to sound in our homes, our public squares, our workplaces, our political and financial life, then we will no longer hear the strains that challenge us to defend the dignity of every man and woman.' [par 277]
The Letter closes with this prayer:
An Ecumenical Christian prayer
O God, Trinity of love,
from the profound communion of your divine life,
pour out upon us a torrent of fraternal love.
Grant us the love reflected in the action of Jesus,
in his family of Nazareth,
and in the early Christian community.
Grant that we Christians may live the Gospel,
discovering Christ in each human being,
recognising him crucified
in the sufferings of the abandoned
and forgotten of our world,
and risen in each brother or sister
who makes a new start.
Come, Holy Spirit, show us your beauty,
reflected in all the peoples of the earth,
so that we may discover anew
that all are important and all are necessary,
different faces of the one humanity
that God so loves. Amen.