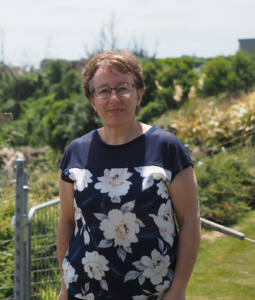 WelCom September 2023
Lucienne Hensel of the Institute for World Evangelisation (ICPE Mission) and the Archdiocese of Wellington Church Mission team, lived in community at St Gerard's Monastery for many years, raising her young family there and calling it home. Lucienne reflects on moving from the hilltop to new fields.
You can't miss it. An imposing structure overlooking Oriental Bay, the huge white cross symbolising everything it stands for. For 30 years, St Gerard's was home to the ICPE Mission, who followed in the footsteps of [the previous owners] the Redemptorists. The building now has new owners. Plans for its future are unknown, and many wonder what St Gerard's will become, and what the future holds for the ICPE Mission.
It was a combination of Covid-closed borders and a looming deadline to strengthen the heritage building that led the ICPE Mission to enter a period of prayerful discernment seeking the way forward. The outcome was difficult but necessary. Like the Redemptorists before us, we needed to let go.
While clearing the Monastery recently, I came across newspaper clippings from the eighties, when the Monastery was first put up for sale. Redemptorist Fr Humphrey O'Leary is quoted: 'It's sad, but it's not our job to look after nice buildings. Our job is working with people rather than bricks.'
You are the light of the world. A city built on a hill cannot be hidden.

– Matthew 5:14
The Redemptorists' mission continues, and this, too, is our hope. ICPE is a community on mission. We have lost our building, but we have not lost our calling – to be missionary disciples wherever we are sent.
It was time to leave the hilltop and come down to the marketplace.
We are now a 'Community of Companions', living the ICPE charism of worship and evangelisation in daily life. We meet in each other's homes and are involved in parishes and ministries around the archdiocese. For some, who until just weeks ago were still living at St Gerard's, this has been a huge transition. But we continue to experience God's divine providence as we trust Him to open new doors for jobs, homes, and ways to continue to serve.
The sense of loss is real – with all its quirks, the place was home and we loved it. Our children grew up there. We met wonderful people who became dear friends. We saw countless lives being touched and transformed by our loving God. We feel so privileged to have called St Gerard's home. Emptying it has been heartbreaking, but we did it with grateful hearts and are glad we could pass the blessings on to others. We wish to thank everyone who has prayed for us and helped us in practical ways. God bless you.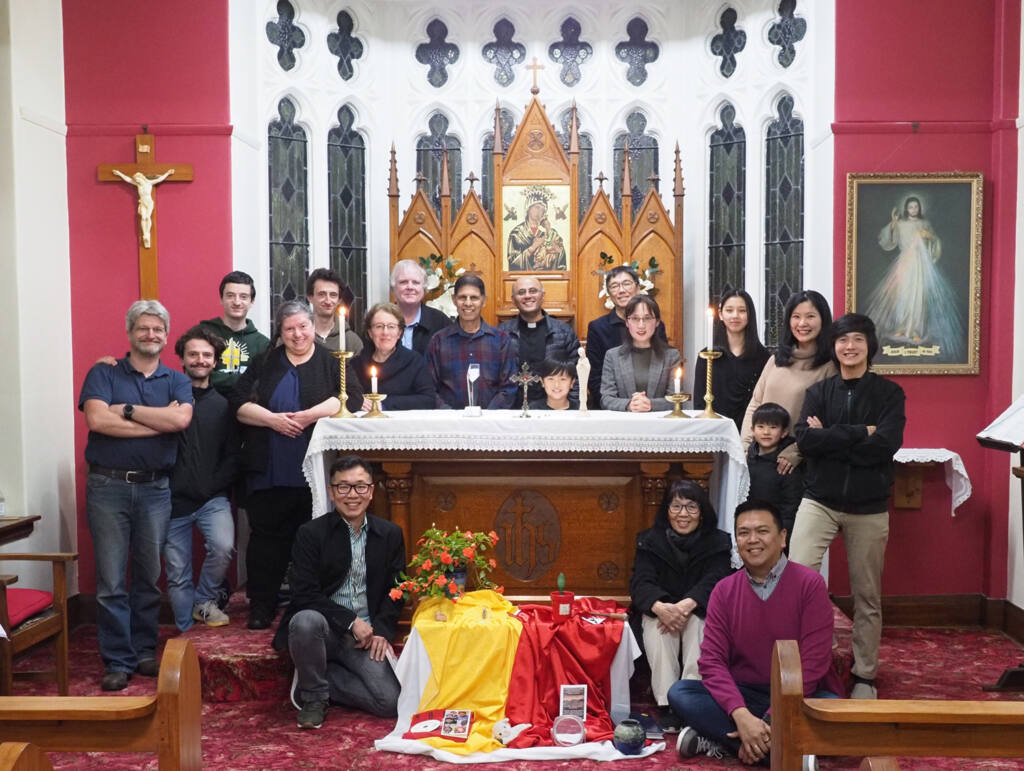 Wellington landmark St Gerard's Monastery has been bought for just under $5 million according to a Stuff report in August.
The 115-year-old monastery overlooking Oriental Bay was sold in March and is now owned by a recently incorporated company, St Gerard's Limited. While the rateable value (RV) from the council was $15.5 million the property sold for $4.6m. The $10 million difference is indicative of the capital required to restore the historical building. It is a Category 1 Historic Place, which Heritage New Zealand has described as 'one of Wellington's most distinctive and significant landmarks'.
The monastery has not held Mass since 2021 when it was deemed earthquake prone.
St Gerard's former owner, the Institute for World Evangelisation (ICPE Mission), has found new homes for furniture and other items after selling the earthquake-prone buildings in March. Particular attention was given to sacred items, many of which have historical value to the Catholic Archdiocese of Wellington.
ICPE has donated the altar from the main church to the Cathedral of the Sacred Heart, on Hill St, currently closed for renovation and earthquake-strengthening.