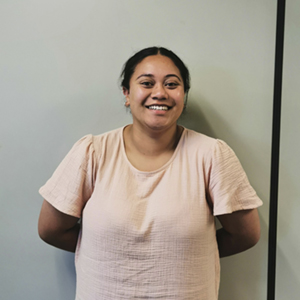 WelCom October 2022
The archdiocese of Wellington's Young Church group invites parishes to encourage young adults to consider a Gap Year working among students at Wellington's Catholic Colleges as a Tuākana ('accompanying elder brother or sister').
The Tuākana Gap Year programme is part of the archdiocese's dedicated youth ministry and mission work among Catholic schools. Applications are now open for the 2023 programme.
The programme is aimed at young people aged 18–24. It gives them the opportunity to work part-time as a youth minister and faith mentor within one of the archdiocese's nine Catholic colleges. As well as offering students mentoring, nurturing and faith support, the programme also enhances growth in each Tuākana's own faith journey.
The work involves fostering active Catholic faith expression among students and a commitment to Catholic character. The Tuākana walks alongside students to encourage them in their faith journey by supporting their day-to-day well-being and facilitating their engagement with the wider Catholic community. Each Tuākana works with their assigned college's Director of Religious Studies, as well as with Louise Lloyd, the archdiocese's Young Church coordinator.
Lavinia (Nia) Foliaki has been a Tuākana at St Catherine's College in Kilbirnie this year – the college she attended as a student. 'I was encouraged to apply for the role by my past teachers,' Nia said. 'I saw it as an opportunity to give back to a community that's been an important part of my family's life.'
At the start of the year, Nia felt passionate about supporting students find a balance between the busyness of school life and their spirituality. 'Students don't always feel they can take time just for themselves and God. I wanted to help them to deepen their spirituality by supporting them to make time for those conversations,' she said. Nia has noticed, particularly among senior students, they have formed a new relationship with their spirituality. 'Learning to have a balance is so important for young people.'
The Tuākana role has also encouraged Nia to step outside her comfort zone. Not previously a fan of public speaking, at a recent Young Church retreat she led a session and talked about her faith journey.
'I didn't feel confident about it but everyone's support before and after the session left me feeling really good. Experiences like that have definitely helped me overcome some of my fears and to grow and learn from this role.'
Please email Louise Lloyd at youth@wn.catholic.org.nz for a copy of the role description and how to apply.