WelCom August 2020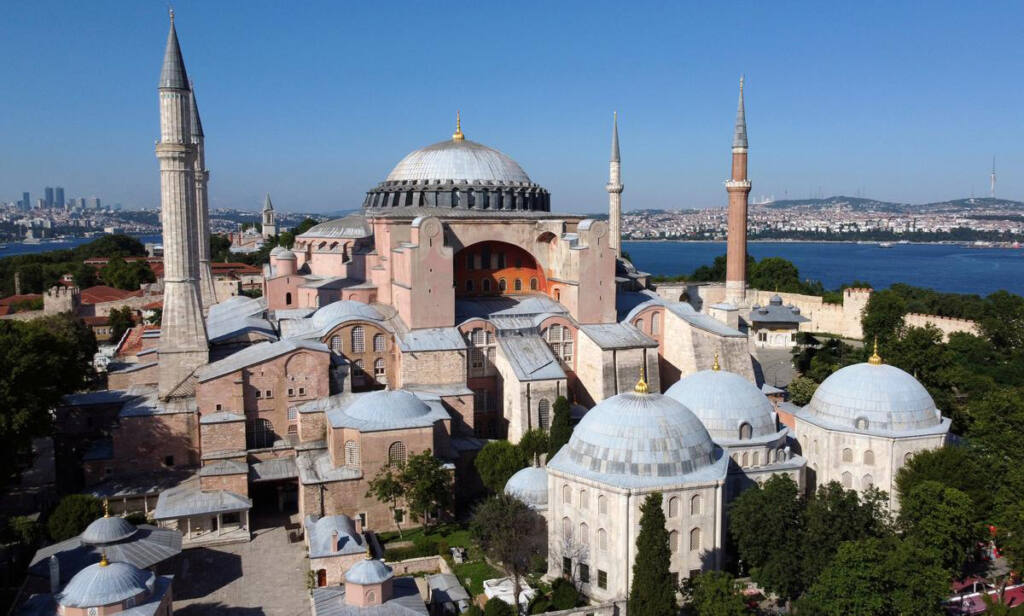 Pope Francis has expressed his sadness at the decision of Mr Erdogan, President of Turkey, to re-convert Hagia Sophia from a museum to a mosque again.
The Pope's comments came after a call from the World Council of Churches for Mr Erdogan to reverse his decision, which they said would sow division. The UNESCO World Heritage site in Istanbul has been a museum since 1934.
Mr Erdogan announced his decision following a court ruling which annulled the Hagia Sophia's museum status.
The Hagia Sophia was built 1,500 years ago as an Orthodox Christian cathedral, but was converted into a mosque after the Ottoman conquest in 1453. It was converted to a museum on the orders of Mustafa Kemal Ataturk, the founding father of modern, secular Turkey. Since then religious services have been banned at the site.