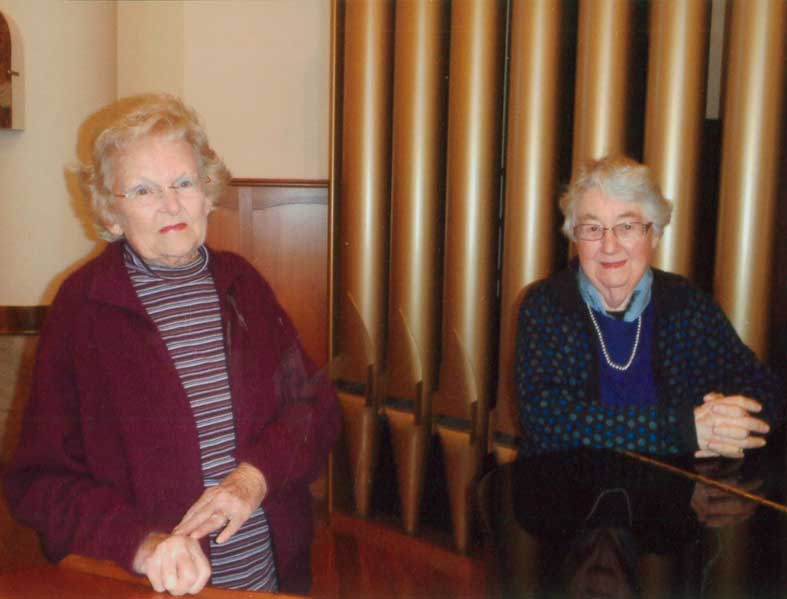 July 2014
Palmerston North

Gwen Mardle
The choir of Sacred Heart Church, Hastings, can trace its history to the early 1880s when the first Catholic church was established in the town.
Two women who have had a long association with the choir are Del Hamilton (nee Little) and Maureen Brady (nee Plowman). Through the encouragement of their mothers, both Del and Maureen started in the choir when they were schoolgirls at St Joseph's during the 1940s. The choice quickly became a central part of their lives, and both went on to have important roles in the choir – Maureen as a soloist and Del as a conductor and accompanist.
Del started learning the piano aged eight. 'I had lessons in my lunch hours with Sister Cecilia, who was a very talented nun and an excellent teacher,' remembered Del.
Then, prompted by Marie Stothard, who was the church organist of the time, Del went on to learn the organ and to complete her LSRM.
She also frequently travelled to Wellington to study with the 'very gifted' Maxwell Fernie. 'I had an affinity for the organ, and because I have small hands I found it easy for my feet to do the lower notes. Del and Marie came together as an accomplished organ/piano duet not only for Mass but for memorable Sunday afternoon concerts.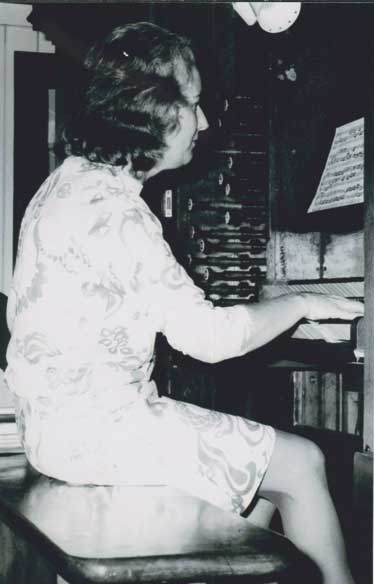 Choir practice in the old Sacred Heart Church was a very serious business. Every week, at least 25 singers climbed the narrow stairs to the choir loft to put in two hours' preparation of all parts of the Mass. 'Of course, everything was in Latin until the 1960s, and very strict,' recalls Maureen.
The choirmaster was the boss. We certainly didn't come home on cloud nine because we were worn out!' The choir's high standard owed much to the talents and driving force of past parishioners such as Madame le Lievre, Charlie Bryant, Freddie Geor and Kath Berry.
The first organ at Sacred Heart was donated by parishioners in 1908 and updated in 1976 when the choir's own fundraising efforts gave them the money to install a solid state. Going electronic gave the organ a separate console, which allowed the organist to have a direct view of the altar instead of relying on mirrors.
Sadly, everything was lost in 1992 when the historic wooden church burned down. But the spirit of the choir has left an enduring legacy of musicianship, friendship and faith.
'The choir was a major in our lives,' say Del and Maureen.
'Our joy in God came through our music. It was lovely music that sustained us. We never thought of it as a performance but as a way to praise God.'