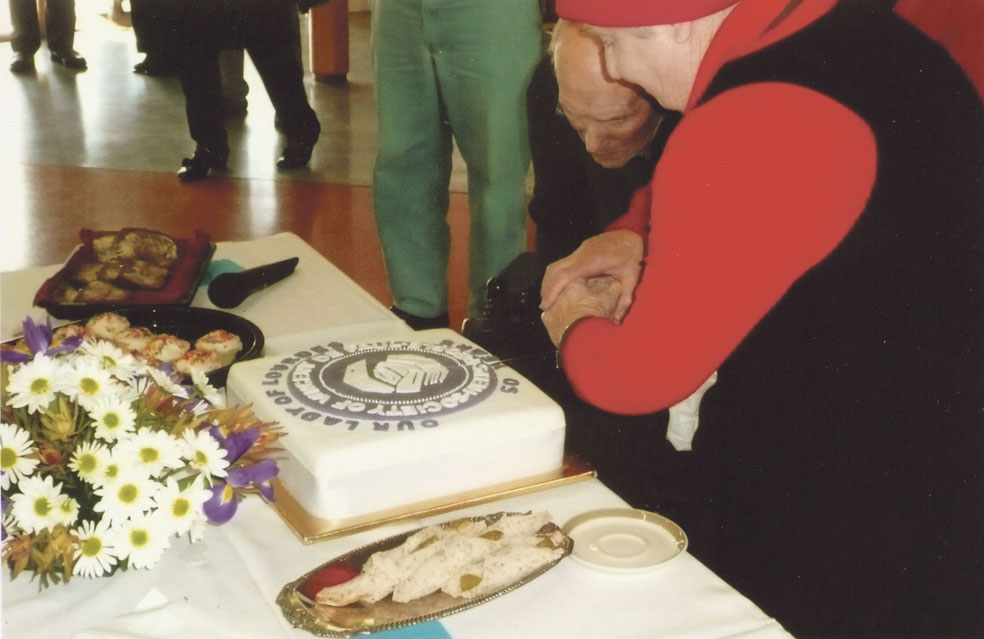 Palmerston North
November
Pat Sanko
The Havelock North branch of the St Vincent de Paul Society celebrated its 50 years at the area Festival Mass on Sunday 8 September, a highlight being a birthday cake which a parishioner had iced with the society's blue and white logo.
After Mass and morning tea for the parish, more than 50 St Vincent de Paul members including special guests, the national president Des Mulhern and his wife Cheryl, moved into the annual meeting.
Guest speaker Margaret Harding spoke of her work as Catholic chaplain at the Hawke's Bay hospital and members shared lunch.