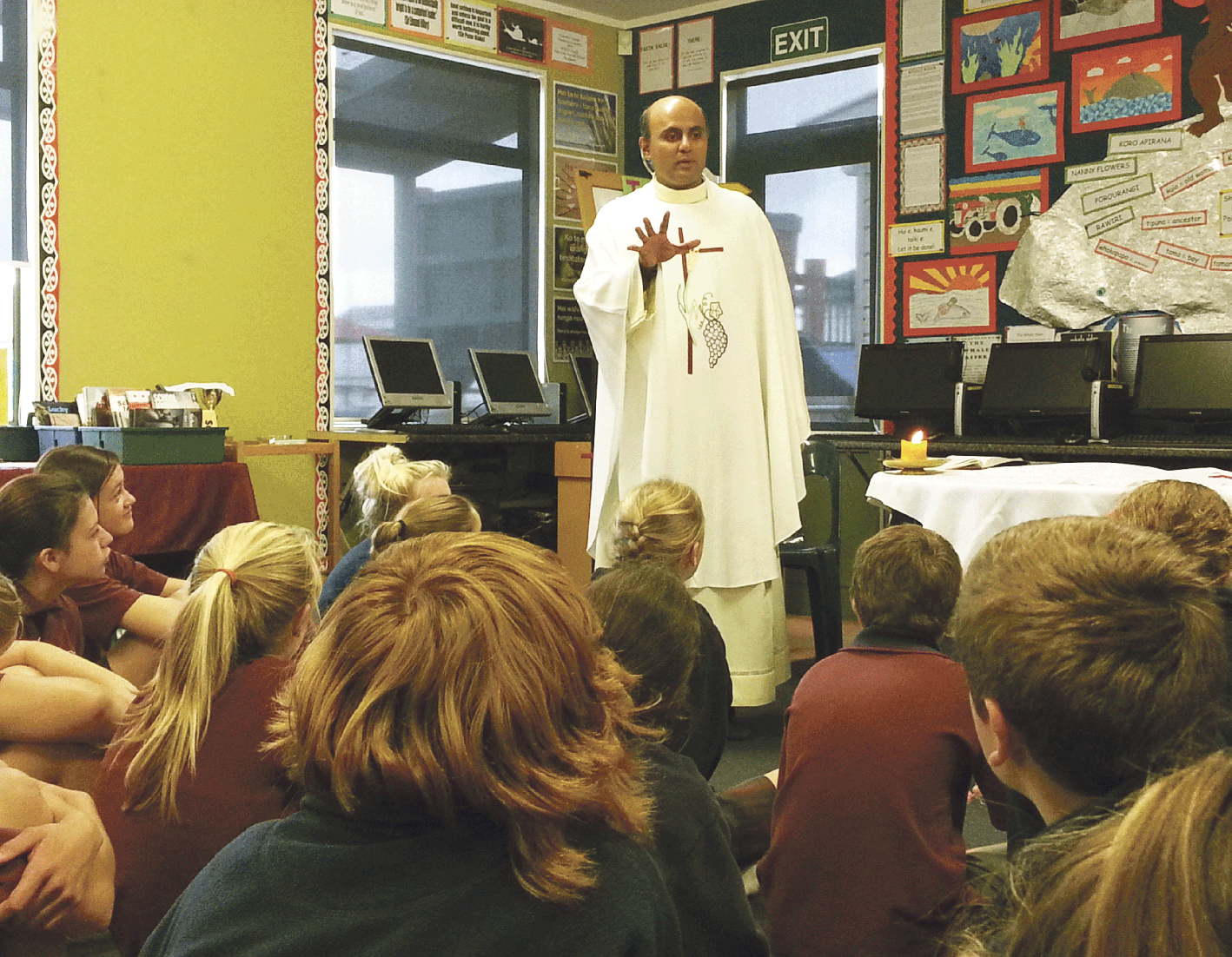 August 2014
Palmerston North

Sue Williams
St Joseph's parish Hawera and Sacred Heart parish Manaia hosted a team of international missionaries, lead by Father Alliston, for a Mission during the week of 10–17 May.
The team was visiting from the Institute for World Evangelisation (ICPE mission) based at St Gerard's monastery in Wellington. The Mission involved home visits, programmes in St Joseph's school, visits to the Annie Brydon and Trinity rest homes in Hawera, and three evening seminars in St Joseph's Church.
The team members were dedicated, enthusiastic, and creative in their style, using mimes and inspirational music to foster a prayerful atmosphere.
Members shared insights into transformations in their lives. The seminars reflected on what it means to be a Catholic Christian, the importance of prayer and reconciliation in our daily lives, and how to respond to the Holy Spirit's invitation to be empowered for the service to others.
Our parishioners were blessed and enriched by the presence and activities of this mission team during their time with us.