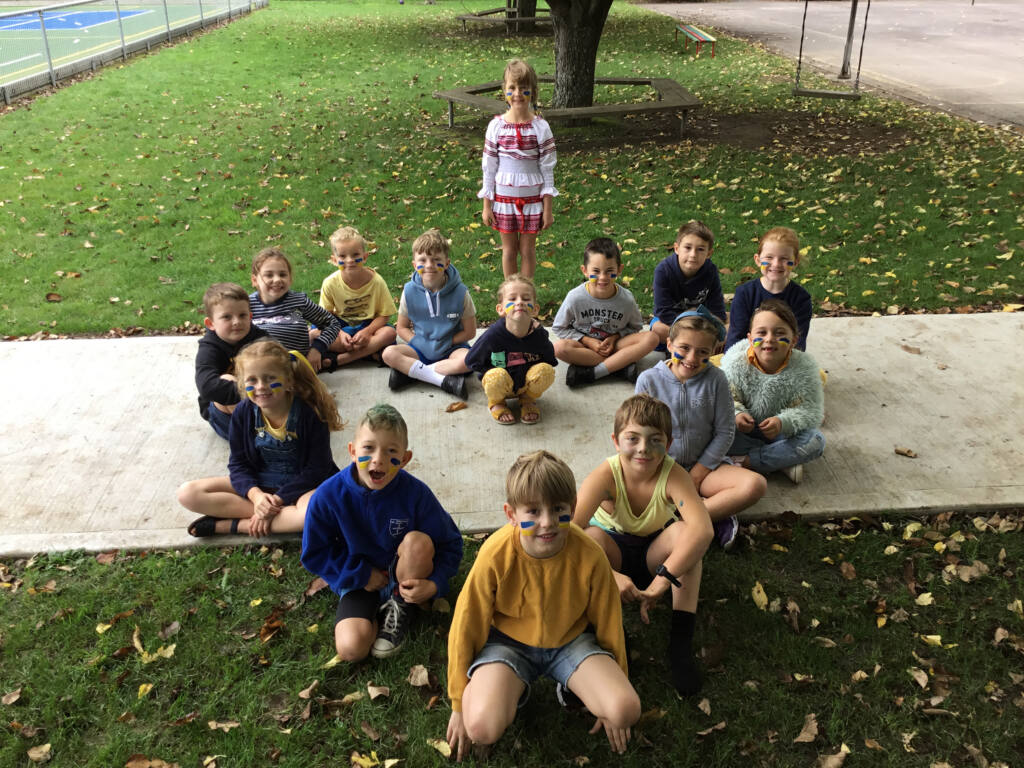 WelCom May 2022
A recent story on TVNZ's Sunday about Sid Carter from Tauranga helping people flee Ukraine, inspired a teacher aide at St Mary's School in Carterton to encourage the students to help.
Construction industry boss Sid became an unexpected lifeline to Ukrainian families. Sid had no ties with Ukraine until earlier this year, when he became friends with a Ukrainian economist he met on holiday. He helped her escape with her elderly father to Bulgaria and now, other Ukrainian families are safer, thanks to Sid and his friends. Sid wanted to set up a way for people to sponsor a family to help them get out of Ukraine in the face of one of the largest humanitarian crises the world has seen. St Mary's School responded.
'We held a blue and yellow dress-up day and collected donations with a target of $450, as this would support one family,' says principal Karen Goodall. 'We ended up raising $950 which meant TWO families could be supported by our little school community.'
Sid and his team sent St Mary's School a message and photos of the two Ukrainian families who they have been able to help and can keep in contact with through WhatsApp.
'Hello Incredible Humans at St Mary's School! On behalf of our team here at Helping Ukrainian Refugee Families Flee, GARGANTUAN thanks for offering to sponsor two Ukrainian families. We have been overwhelmed by your warmth and generosity in supporting Ukrainian families who are undergoing immense heartbreak as they flee their country. It's our hope that the connection will bring both your students at St Mary's and their families together in this time of heart-breaking hardship.' – Sid, Kirstee & Team Help Ukraine.