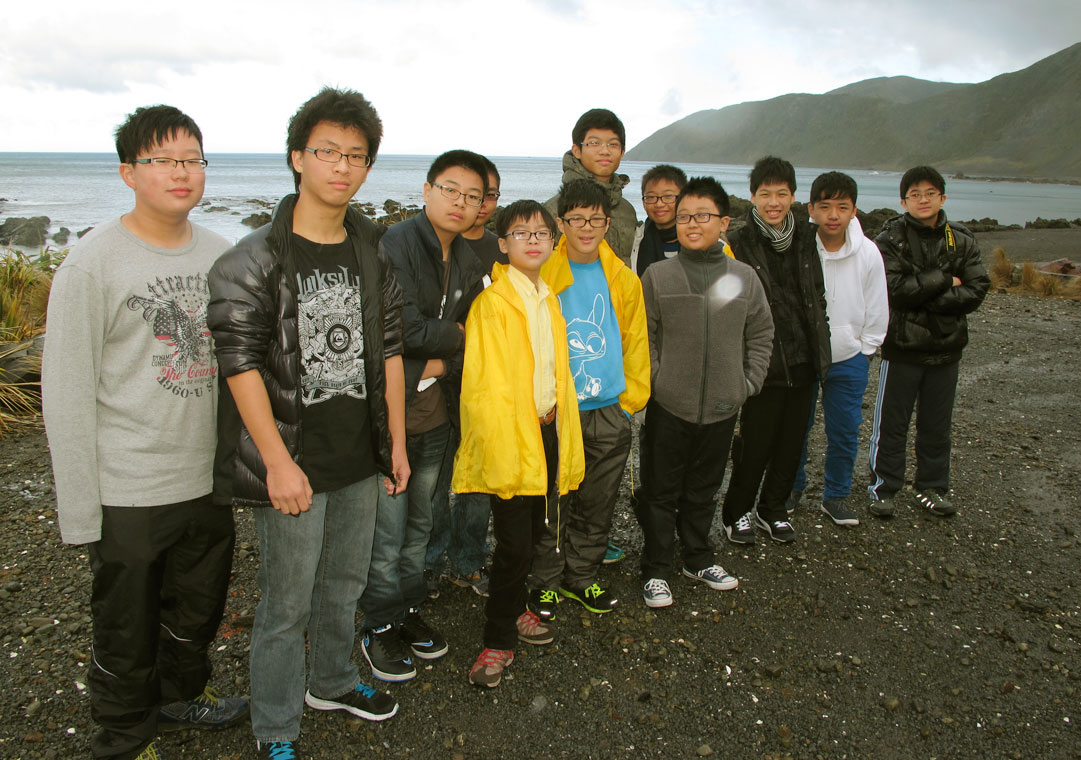 Schools
September 2013
A group of 24 students from Catholic schools in Hong Kong spent two weeks getting a taste of life in Wellington in August.
St Mary's College hosted 12 girls and a teacher and St Patrick's Wellington also had 12 boys and a teacher.
This is the first time the Wellington schools have hosted visitors from Hong Kong's Catholic diocese although large groups from the diocese have visited Brisbane and Auckland.
The students spent time in English as a second language classes and joined other school activities including football and basketball.
Their trip was organised by St Patrick's international student coordinator Maria Elenio who made sure the visitors were exposed to a wide range of activities as well as class time.
The group visited the national museum, Te Papa Tongarewa, enjoyed an agricultural experience at Lindale Farm in Paraparaumu, took a four-wheel drive excursion over the hills from the city to Red Rocks to see seals, spent time at Wellington Zoo, visited Weta Cave and had a guided tour of some of Weta studio's workshops and some of locations used in Lord of the Rings and Hobbit movies.
Host families looked after the students who ranged in age from 12 to 17 and took them to Sunday Mass and other events.