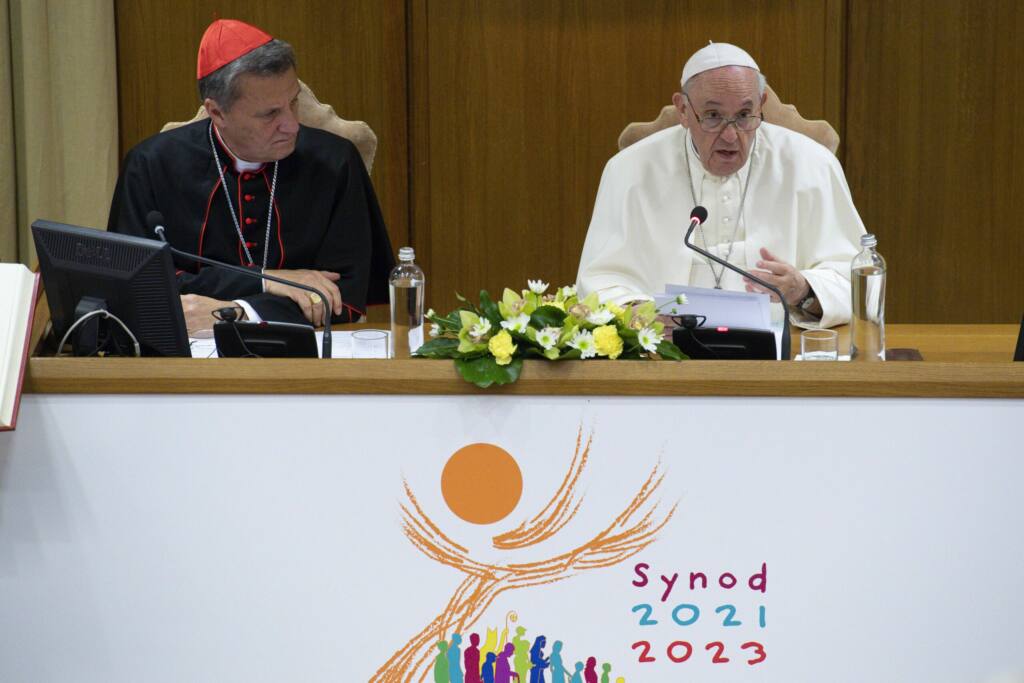 WelCom December 2021
The Vatican is calling on bishops across the world to involve Christian leaders from other churches in the synod process in a move that could turn it into the most significant ecumenical event of recent times.
A joint letter from two Rome-based cardinals recommends leaders of Christian communities take part in the bishops' synodal discussions and help them draft the official reports. It also suggests that delegates from other churches are sent to take part
in the diocesan synods taking place across the world; that they address synod assemblies, send in written reflections and organise 'listening sessions'.
The 2021–2023 synod process launched by Pope Francis in October, is the most ambitious Catholic renewal project in 60 years. It includes a listening and consultation process across the 1.3 billion-member Church.
The instruction from the Vatican says ecumenical representatives should be involved at every stage of the process, which will involve all denominations in a Catholic renewal process in a way that is without modern precedent.
'One of the gifts Catholics can receive from the other Christians is precisely their experience and understanding of synodality,' explain Cardinals Mario Grech and Kurt Koch in the letter.
'The synodal shaping of the Catholic Church at all levels has significant ecumenical implications as it makes it a more credible dialogue partner.'
Cardinal Grech, who is Secretary-General of the Synod of Bishops, and Cardinal Koch, who is President of the Pontifical Council for Promoting Christian Unity, sent their letter to all bishops with responsibility for ecumenism and to the synods of the eastern Catholic Churches.
The synod handbook emphasises that ecumenism has a 'special place in the synodal journey' adding that consultations should include 'all the baptised', regardless of denomination.
While the deeply-held disagree-ments between churches are unlikely to be resolved in the short term, the cardinals' letter points out that ecumenism is an 'exchange of gifts' where denominations can learn from each other. This approach is often described as 'receptive ecumenism'. It argues that, rather than focussing on trying to resolve intractable theological differences, Churches that speak honestly with one another about problems can find paths for renewal within one another's tradition.
Source: The Tablet