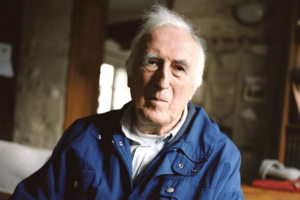 WelCom March 2023
An independent commission has concluded that dozens of women were violated by Jean Vanier and his mentor under exploitative spiritual disciplines.
A 437-page report, published after a two-year investigation commissioned by L'Arche in 2020, exposes the shocking details of how L'Arche's founder, Jean Vanier, created a secretive 'sect' within the Catholic Church. The investigation shows that the secret was 'carefully maintained for decades'.
An interdisciplinary team of scholars consulted 1,400 private letters of Vanier's, including hundreds from a secret folder. They interviewed 89 people, including eight of Vanier's victims.
According to the report, Vanier used seduction, manipulation, secrecy, and coercion to initiate as many as 25 young women into mystical-sexual practices and abused them sexually and spiritually.
Sr Veronique Margron, the president of the conference of religious orders in France, expressed her shock at the findings. She has called for a re-examination of the Catholic Church's 'entire ecclesial, theological, and pastoral culture'.
In a statement, she criticised the secrecy and 'great silence' of the Vatican that allowed Vanier and his spiritual guru, the Rev Thomas Philippe, to abuse with impunity. Pope Francis has also commented on the issue, acknowledging that the Catholic Church still has a long way to go in dealing with the abuse of vulnerable adults and that more transparency and speaking out is needed.
Sources: Christianity Today, CathNews