WelCom November 2019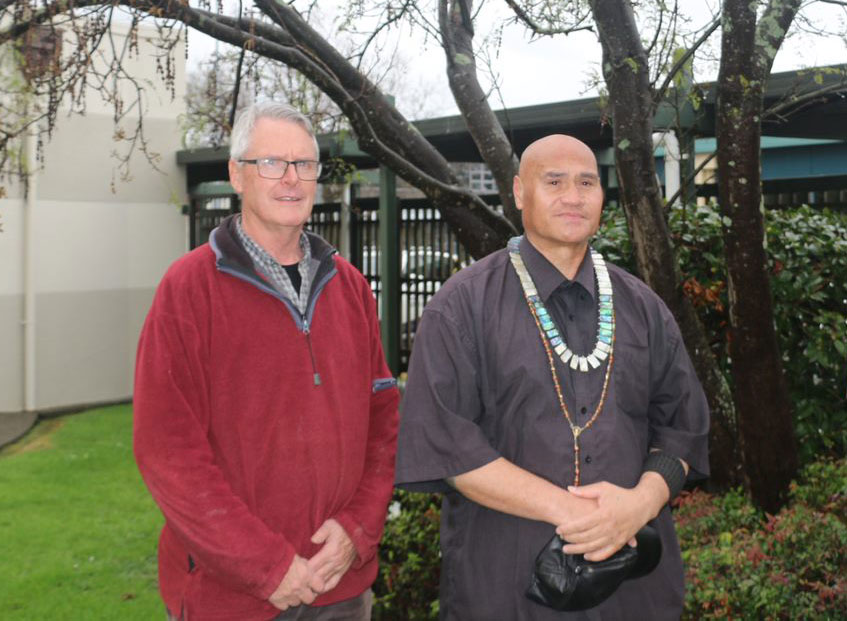 Mike Keenan
Over the last 25 years, Ioane (John) Perez has undertaken a sole pilgrimage to pray for Worldwide Christian Unity. John, from the Tokelau Islands, is a parishioner of the Cathedral of The Holy Spirit Parish in Palmerston North. He completed his long pilgrimage at New Zealand's Anglican Cathedrals this year.
John's inspiration for the final phase of his pilgrimage came from reading Cardinal John Dew's WelCom columns in May and July 2017 about Prayer for Christian Unity, and people's faith journeys towards becoming Catholics as adults through the Church's Rite of Christian Initiation of Adults (RCIA) programme.
John decided to dedicate his prayer for Christian Unity with a four-week journey, travelling by bus, plane and ferry, visiting eight New Zealand Anglican Cathedrals, staying for three or four days at each location and praying. To succeed, he needed some help, which he sought and received late last year from the Society of St Vincent De Paul in Palmerston North.
John set out to pray three Rosaries, read the Bible and make personal prayer at each cathedral. Leaving Palmerston North in early February he visited to Napier's Waiapu Cathedral of John the Evangelist, New Plymouth's Cathedral Church of St Mary (praying at the adjacent Day Chapel), Hamilton's St Peter's Cathedral, and Auckland's Holy Trinity Cathedral. On 22 February, he flew to Dunedin to visit St Paul's Cathedral, then journeyed overland to Christchurch's Transitional Cathedral and Nelson's Christ Church Cathedral. His last step of the journey was on 4 March by ferry from Picton to Wellington to the Cathedral of St Paul. Due to his fasting, John began feeling unwell so he returned to Palmerston North and was unable to complete his journey in Porirua to stay with family members there.
John has regained his health and remembers with great hope his 25-plus years' pilgrimage, especially the last four weeks praying around New Zealand. John asks us to remember the words of Pope Benedict XVI, 'It is Christ's desire for Christian Unity'.
Mike Keenan is President SVDP Palmerston North Conference and a parishioner at the Cathedral of The Holy Spirit.