WelCom March 2021
Ruth Smithies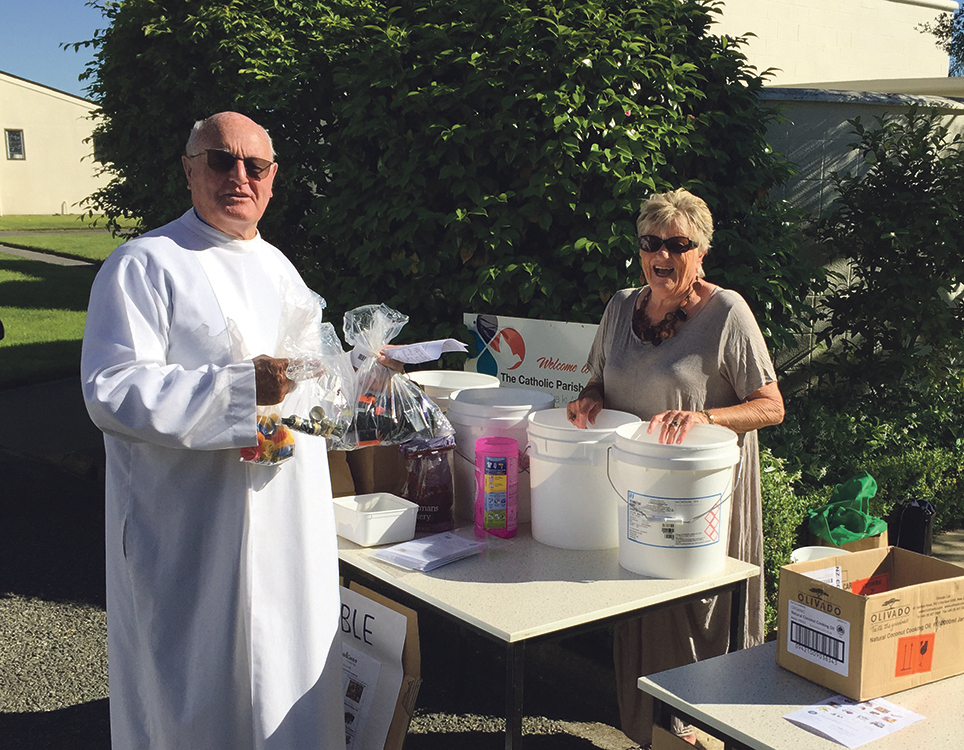 St Mary's St Vincent de Paul conference in Napier and the parish Care of Creation group launched a joint pilot project last November called the R&R Tables – 'Re-use and Recycle Tables'.
The idea is to encourage parishioners to get involved with caring for the needy and for the environment by recycling and donating goods through the parish and the local SVdP op shop, using the R&R Tables at church.
At the launch, R&R Tables were set up before and after Mass at St Mary's Church. The event was highly successful with many parishioners bringing items. They had been asked to bring small recyclable items for the specialised Environment Centre in Hastings, such as toothpaste tubes, batteries, bottle tops; items for the St Vincent de Paul op shop; and surplus garden produce for fellow parishioners.
By working jointly, the SVdP group and other parish groups can bring together their concern for the poor and the environment with practical outcomes. Pope Francis reminds us the two are intimately linked: 'St Francis of Assisi…shows us just how inseparable the bond is between concern for nature, justice for the poor, commitment to society, and interior peace' (Laudato si' 10).
The two groups will continue to set up the R&R Tables one Sunday a month for six months. It is hoped the initiative will be extended to other faith communities in the Napier parish and may provide a model for other parishes to follow.
Please contact Kathy Egan at k.egan@gmail.com or Ruth Smithies at ruth.smithies@gmail.com for more information, which we will be happy to share.
Editor's note: If your parish or school community has 'Care for Creation' initiatives underway, please share your story and photos with WelCom at: welcom@wn.catholic.org.nz