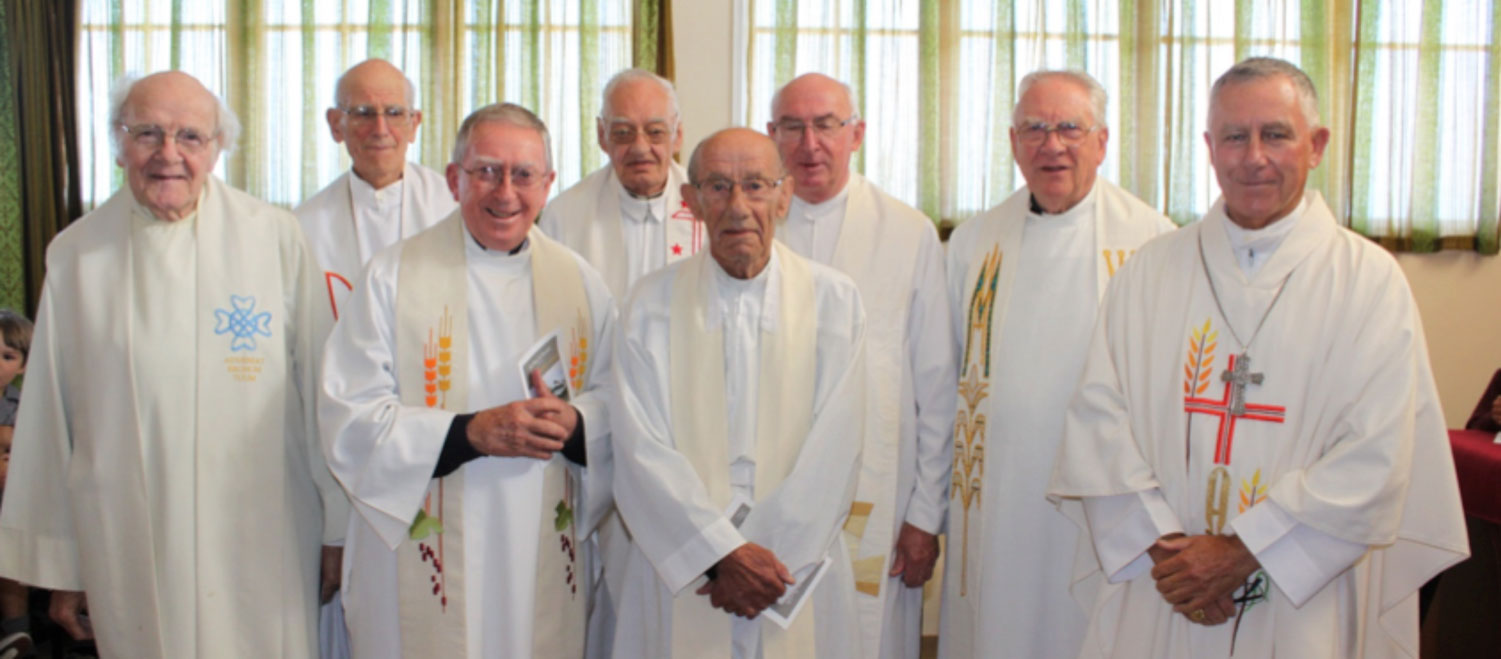 May 2014
News

St Pius X Parish Titahi Bay is enjoying a special year having celebrated its Golden Jubilee in February.
Archbishop John Dew celebrated Sunday Mass along with present parish priest Fr Des Moosman and all the past parish priests. The church was packed with parishioners and school families.
After Mass the St Pius X school children welcomed the parish community onto the school grounds with a powhiri. Everyone shared a magnificent morning tea in the hall afterwards.