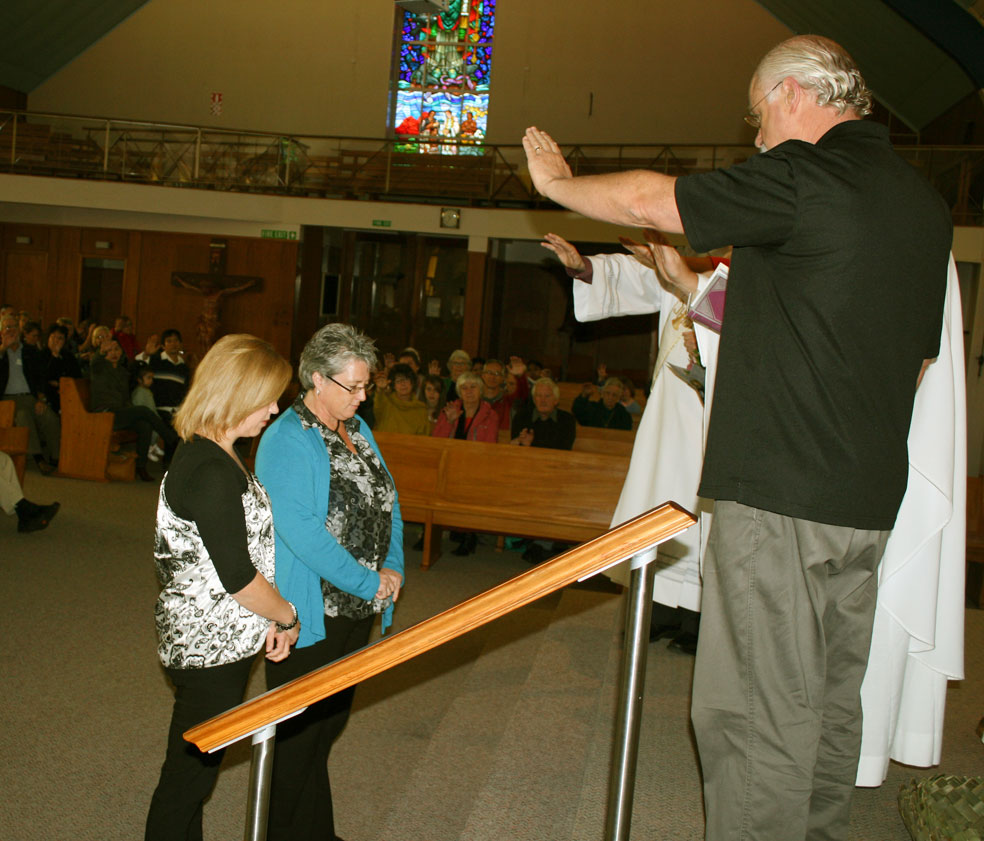 Archdiocesan News
Cecily McNeill
Two Kapiti Coast parishes have already responded to Archbishop John's call to form one parish, asking his permission for an existing process to realise this goal. St Patrick's Paraparaumu and Our Lady of Fatima Waikanae have been working together on a number of levels since pastoral areas were introduced 10 years ago.
The chair of the transition committee, John Butterfield, says the two parishes started collaborating about four years ago in areas of liturgy and adult education and longer on the youth front.
When Archbishop John asked pastoral areas to consider widening their numbers in early 2012, Otaki and Levin joined in and the parishes held a joint parish day at Pukekaraka about 18 months ago.
As well as meeting as individual parishes and in joint meetings, information newsletters have been sent out explaining the pros and cons of the proposal in the context of a wider diocesan perspective.
'The shortage of priests is a factor. We are fortunate to have so many retired priests prepared to give of their time way beyond the call of duty. Realistically we could have one priest for two parishes.
'Secondly we recognise that the Kapiti Coast is one community … and the expressway will enhance that so we could see the potential for a lot of sharing and learning from each other.'
Community can mean the parish but also small vibrant communities – small prayer groups for instance. 'We have been careful to maintain the idea that we had two very alive parishes and we weren't about to destroy the relationships that existed. We wanted to concentrate on the things we wanted to take on the journey.'
A small group of parishioners put up 'fairly strong' opposition to the proposal. 'I think there was an understandable level of fear that worthwhile relationships may be damaged.' But when put to the vote, people were 'overwhelmingly in favour'.
Waikanae parish council chair Michael Dodson says at first he wasn't in favour of amalgamation but having worked with people in Paraparaumu, he's been won over. 'We think we have something special here. We're a very friendly parish.'
He often notices parishioners from Paraparaumu at the Waikanae Mass and that's good. But people are asking when it's going to happen. 'Bring it on,' they say.
John Butterfield says the fact that neither of the two churches is up to the building code for earthquake protection was also factor. 'It's added a layer of complexity which we could have done without. If we are going to retain [the buildings] in use, we will have to spend some money keeping them going. But we don't want to spend so much on a building that we may not be using in the future.'
A strong theme through all the meetings is that our church is our community and if the buildings are not serving the Eucharistic community, we need to look at them hard and say what else should we be doing.
'We have to make sure the community life is served by the building not the other way around.'