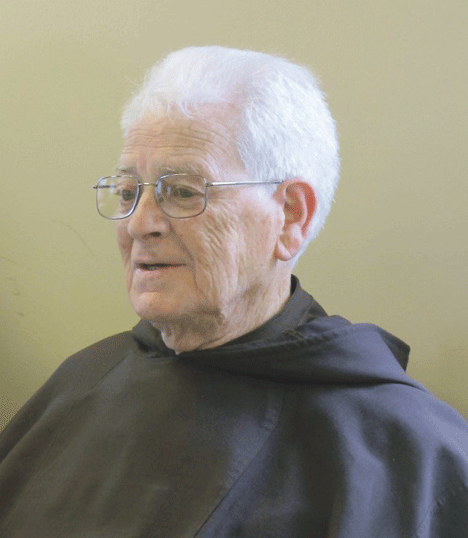 Obituary
August 2013
Former prison chaplain Br Kieran Garvey died 9 July in his home county of Cork Ireland after a long battle with cancer.
Wel-Com published a story as Br Kieran left New Zealand last year after serving in Catholic Social Services and the prison chaplaincy for 50 years (www.wel-com.org.nz). In April this year Br Kieran gave an interview to Róisin Burke of the Cork Independent, an excerpt of which is printed here.
'I have made thousands of friends from my work as a chaplain and many of them have gone on to do great things. There is one guy who I met when he was 19, doing a life sentence for murder. He was very intelligent young fellow and he spent many hours with me teaching me to use a computer. That man is now the IT manager for a national company in New Zealand and we are still friends today.'
Br Kieran's affinity with troubled souls and tough guys was recognised as a rare and indispensable quality and in 1989 he became the National Catholic Prison Chaplain of New Zealand.
Driven by his passion to help inspire change and redemption Br Kieran established the Prison Chaplaincy Service of Aoteroa New Zealand (PCSANZ) which represented all 54 prison chaplains in New Zealand.
The motivated monk also held an active role in the International Prison Chaplains Association (IPCA) and in 2008 he was recognised by the Queen with a Queen's Service Medal.
'It was a challenging experience,' Br Kieran said. 'You are dealing with what is seen as the dregs of society, but when you get to know them, you realise that so many of them are just normal people who have done bad things. Everyone is capable of ending up in prison if they are put in the wrong circumstances.
'As a chaplain you are a friend and a counsellor, someone they can relate to without being judged. It changed my life and taught me that everyone is capable of change.'