WelCom March 2021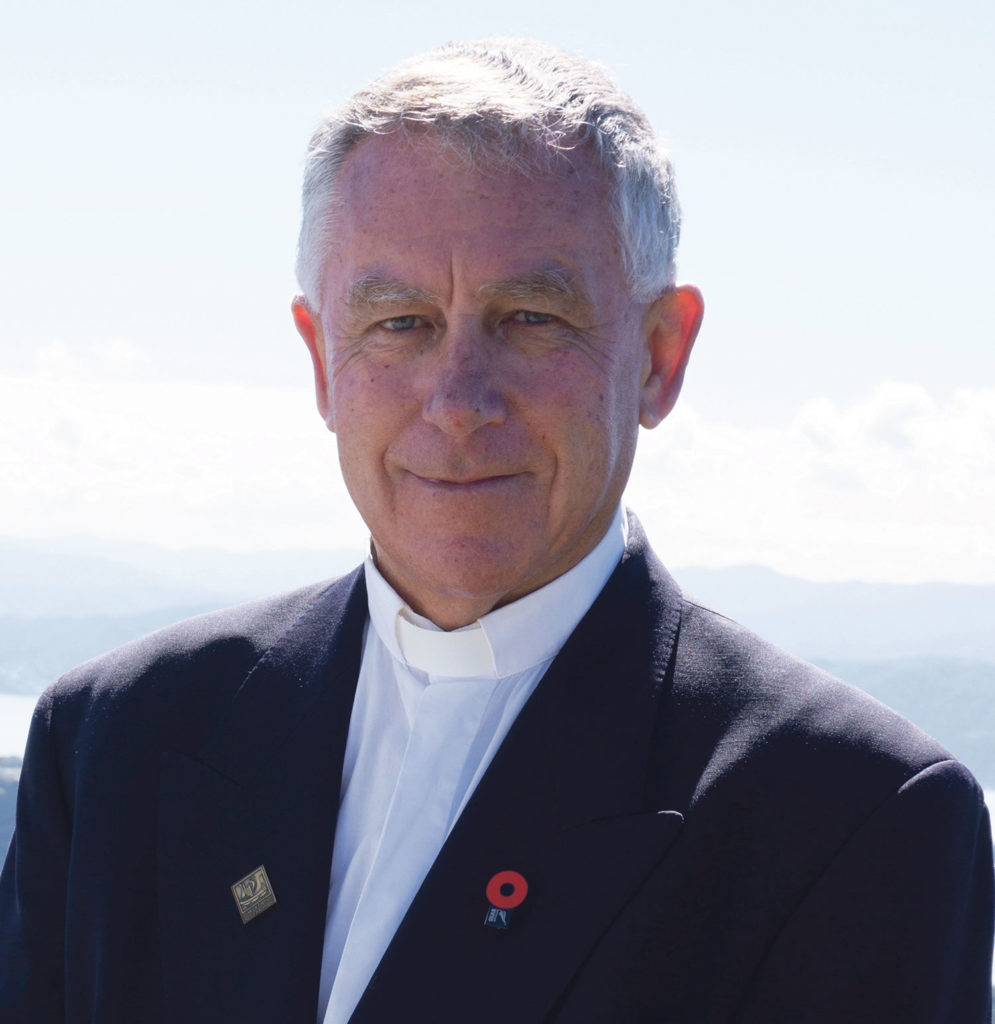 Before our first meeting of the Council of Priests for 2021, the members gathered the previous day for a day of prayer and reflection. For me, this was a very helpful way to begin the work of the Council of Priests for the year ahead.
The Council meeting day was broken into three separate sessions. In the first session, we reflected together on the Gospel story of the Disciples on the Road to Emmaus. We then went on to look at a couple of reflections on our Archdiocesan Synod of 2017 and two Scripture passages. The final session focussed on: 'Mary, who reminds us to be attentive to the promptings of the Holy Spirit.'
I was fascinated with some words in an article we were given to read, which became part of my prayer reflections over the following days. The words were: 'When we are not absorbed by the mission, internal problems are magnified.'
Those words took me straight back to the words of Pope Francis from Evangelii Gaudium:
'The great danger in today's world, pervaded as it is by consumerism, is the desolation and anguish born of a complacent yet covetous heart, the feverish pursuit of frivolous pleasures, and a blunted conscience. Whenever our interior life becomes caught up in its own interests and concerns, there is no longer room for others, no place for the poor. God's voice is no longer heard, the quiet joy of his love is no longer felt, and the desire to do good fades. This is a very real danger for believers too. Many fall prey to it, and end up resentful, angry and listless. That is no way to live a dignified and fulfilled life; it is not God's will for us, nor is it the life in the Spirit which has its source in the heart of the risen Christ.' EG 2
If we are about the Church's mission, then we cannot afford to be caught up with internal problems. We have a mission, it is exciting, it is full of opportunities, it gives hope to people who are struggling with life. We have a mission, 'Make Disciples' – that's it! That of course comes from the words of Jesus at the end of St Matthew's Gospel. 'Go, therefore, make disciples of all the nations,' – Matthew 28:19.
We are in the Season of Lent, a time for us to pay closer attention to the Word of God, a time to think about our own personal conversions, to look at our lives and reflect on where we need to change, repent and grow in holiness, to be more like Jesus.
Again, it is helpful to remember other words from Evangelii Gaudium:
'I invite all Christians, everywhere, at this very moment, to a renewed personal encounter with Jesus Christ, or at least an openness to letting him encounter them; I ask all of you to do this unfailingly each day. No one should think that this invitation is not meant for him or her, since "no one is excluded from the joy brought by the Lord"', EG 3.
"Use Lent well and our hearts will be absorbed by the mission, we will be enthused and we will, 'Make Disciples'."



Cardinal John Dew
If we use Lent as a time for a 'renewed personal encounter with Jesus Christ'; if we see Lent as, 'The favourable time, the day of salvation' – Paul's second letter to the Corinthians on Ash Wednesday; if we see this is a graced time to be open to God, then we are far less likely to be self-centred and self-focused. We will not be caught up in our own interests and concerns but we will focus on God and others.
Maybe a good Lenten reflection for all of us will be the challenge to be 'absorbed by the mission', to be excited by the possibilities the Gospel opens up for us, rather than the things that absorb us
in our own interests or in some part of parish life that makes us
feel important and as though we own it. Being absorbed by the mission will happen when we have a vision of what could be, what the possibilities are.
Many years ago I discovered a quote of Thomas Moore – an Irish writer and poet of the 18th century. He wrote: 'It is my conviction that slight shifts in imagination have more impact than major efforts at change….deep changes in life follow movements in imagination.'
Lent is a time to make deep changes in our lives, to listen to the invitation given on Ash Wednesday from God through the Prophet Joel: 'Now, now – it is the Lord who speaks – come back to me with all your heart,' – Joel 2:12. That is an invitation from God to us, to come back with all our hearts. Use Lent well and our hearts will be absorbed by the mission, we will be enthused and we will, 'Make Disciples'.