WelCom November 2021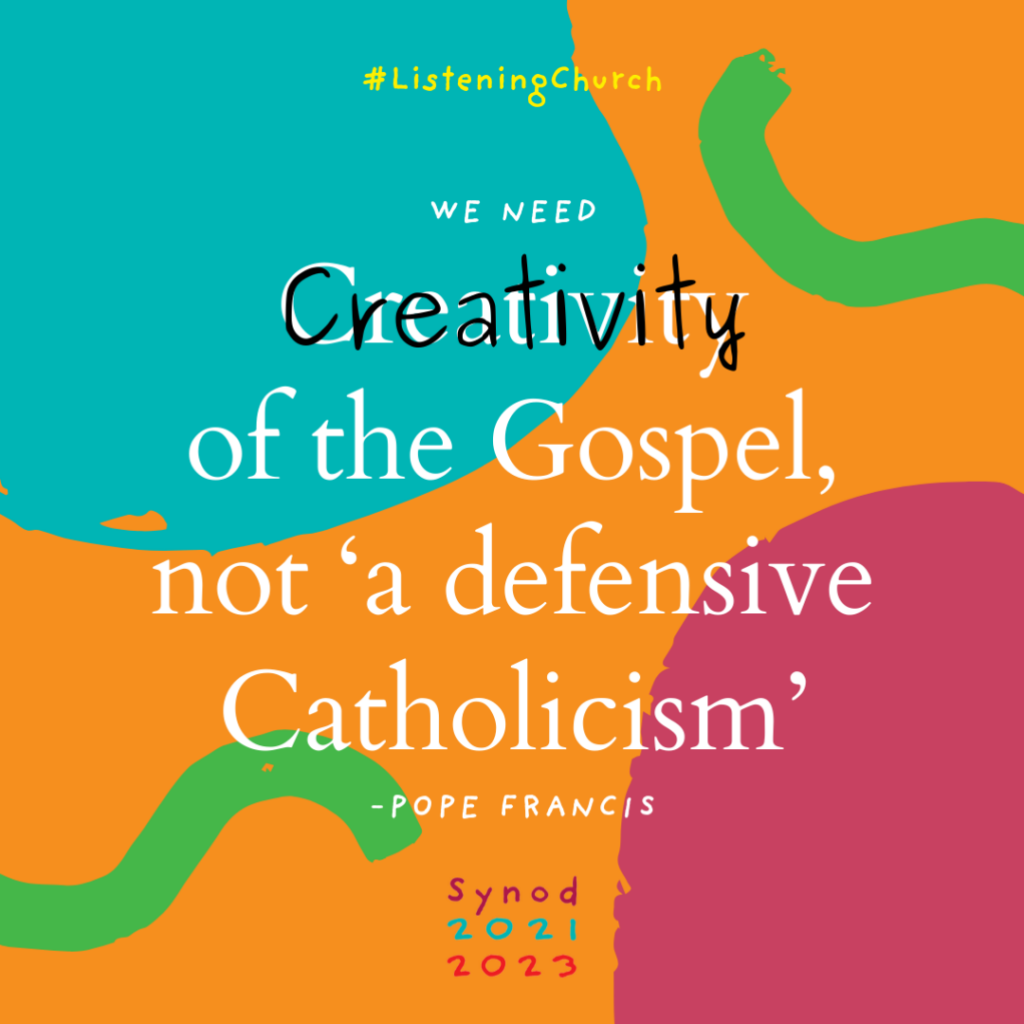 For a Synodal Church: Communion, Participation, and Mission
Pope Francis has invited us all to embark on a journey together – to evaluate, discuss, think and dialogue so we can determine the direction forward for the Church. On Sunday, 17 October 2021, Cardinal John Dew celebrated the Opening Masses for the Synod, for the Archdiocese of Wellington at St Teresa's Pro-Cathedral and for the Diocese of Palmerston North at the Cathedral of the Holy Spirit. The consultation and submission process has now begun.
The Synod Office in Rome had originally set the date for making submissions at 12 December 2021. In late October, the Synod Office extended the time for making submissions to a new date, which is expected to be set several months into 2022. The new date will be confirmed in the near future.
---
A time to listen
Synod Team, Diocese of Palmerston North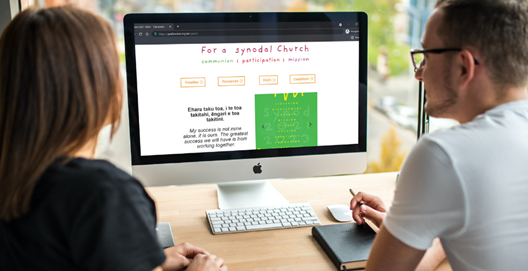 In the Diocese of Palmerston North, consultation for the Synod is now taking place in local parishes and communities.
Groups and individuals from all across the diocese are invited to gather in groups and make submissions based on discernment and dialogue.
1. Read and reflect on the resources provided by the Vatican and our diocesan 'Participation Booklet.' All resources are accessible online at pndiocese.org.nz/synod – under 'Resources'.
2. Gather and discern in groups – together in person and online – to discuss and discern key questions and themes. Our 'Participation Booklet' aims to assist with this process.
3. Respond to the questions and provide responses either by email, online or by sending in a postal response. Details for how to make a response are available online.
This consultation phase is now open and we encourage you to get involved sooner rather than later. You may choose to gather a group specifically to participate in this process, or you may gather as an already established group. Although we encourage you to participate in this process as part of a group, you are also more than welcome to make a response as an individual. Your voice is valuable, and we want to hear it!
Please make sure you get a chance to be part of the conversation. For more information, resources and links please visit: pndiocese.org.nz/synod
Teresa Edwards, Isabella McCafferty, Fr Simon Story and Nick Wilson, Diocese of Palmerston North Synod Team.
---
The time is now!
Church Mission Team, Archdiocese of Wellington
The Global Synod: For a Synodal Church is underway and involves all of us. As Cardinal John Dew says, 'Your baptism calls you and entitles you to be involved.'
How you can get involved
Specially prepared resources – you are invited to read and reflect on the materials on our website. Our team has prepared a synod booklet for the archdiocese that outlines the reflection and discernment process. You can download it from: wn.catholic.org.nz/about/archdiocesan-synod/
You can also read the Synod Preparatory Documents on the Vatican Synod website: www.synod.va
Contact your parish – to find out how you can join or lead a synod reflection group. Synodality is about journeying together. Reflecting with others is the best way to engage with this process.
Get together with friends and family – form your own group. The Synod Booklet has tips about how to do this.
Reach out – to those who may no longer feel connected to the Church and invite them to take part.
Submit your response – here is how to submit contributions, as a group or individually.
Online – use the Synod Response Tool on our Synod page: wn.catholic.org.nz/about/archdiocesan-synod/
Email – download the Word document 'Synod Participation Response' from our synod page or ask your parish office. Email your response attached in Word format to: synod@wn.catholic.org.nz
Post – mail your response to: Office of the Archbishop, Archdiocese of Wellington, PO Box 1937, Wellington 6140.
Verbal – if you have difficulties making a written response, please phone us for advice about how to provide a verbal response.
What happens to your responses?
Each diocese will collate its own responses and submit a diocesan document to the New Zealand Bishops' Conference. The six diocesan submissions will be synthesised by the bishops to form a single national document, which in turn will become part of an Oceania document and submitted to the Synod of Bishops in Rome.
Contact us
If you have any questions or would like support to make this happen in your community contact Chris at: c.walkerdine@wn.catholic.org.nz or ph (04) 496-1706 or Lucienne at: l.hensel@wn.catholic.org.nz or ph (04) 496-1715.
The more voices heard, the better. Please join us and invite others to do the same.
Pope Francis wants to hear from everyone.