Youth
Teresa Rayner
4 March 2013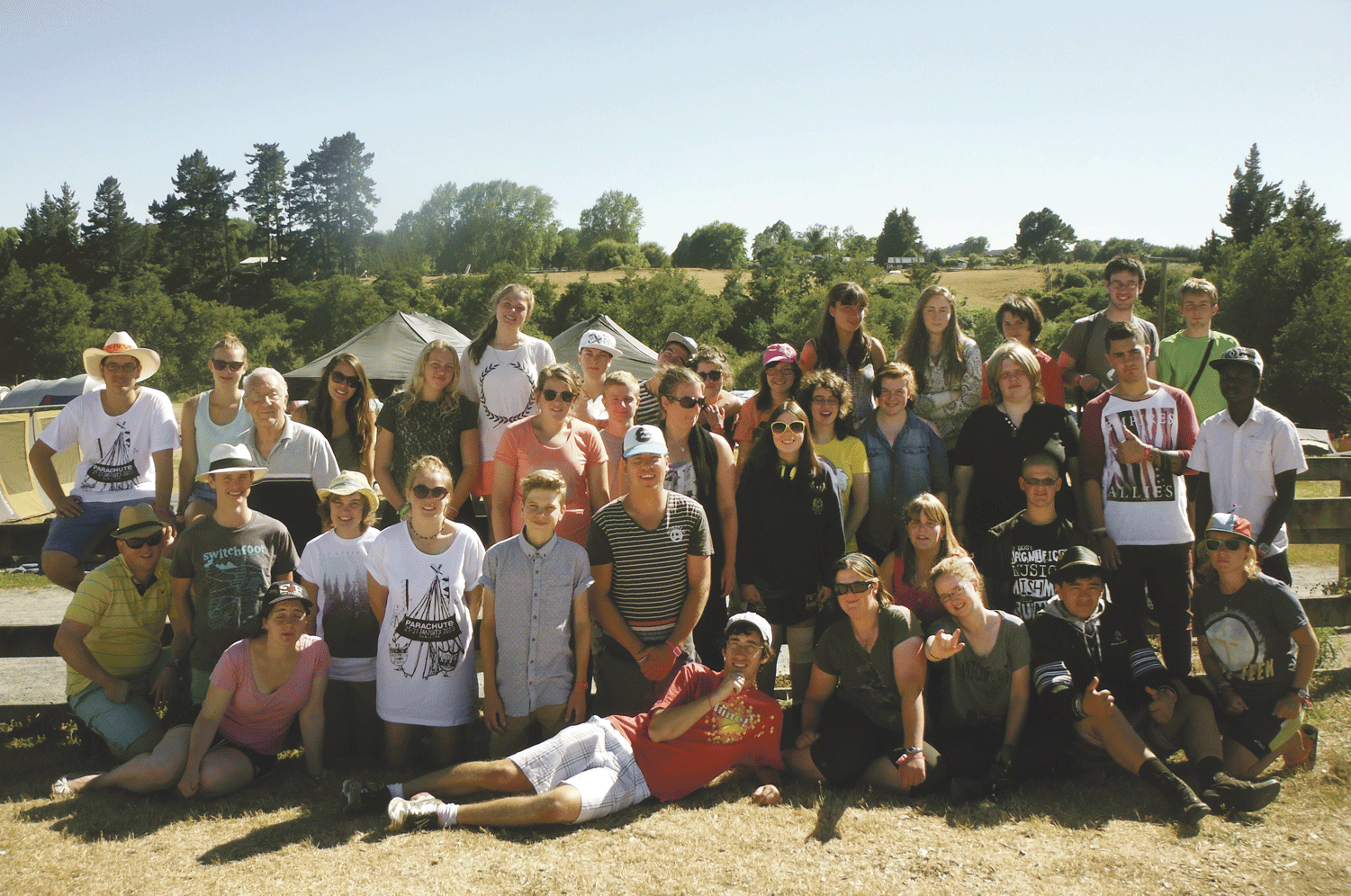 Hearing Paul Young, whose novel The Shack became a New York Times bestseller, talk about how he came to write it was an inspiring highlight of the Parachute festival for me.
I was one of 40 young people who went to the Christian music festival, 25 to 27 January with LifeTeen from St Patricks Kilbirnie. Although the bus left as early as five in the morning, everyone was very excited. We arrived at Mystery Creek in Hamilton at 2pm and put up our tents.
Most of the 17,500 people were at Mainstage and for the first time I realised how huge the event was.
The four stands surrounding the stage were packed, and the 'mosh pit' was crammed with people jumping up and down and screaming out the lyrics to the song Saving Grace was playing.
Five other groups followed including Ruby Frost, Evermore and Rapture Ruckus. After they finished, there was a late movie, The Muppets, and a short film festival.
The next morning, Parachute Band with Leeland led us in worship and Paul Young, Jake Larson (from XXX Church) and Steve Taylor (producer of Blue Like Jazz) talked to us about the seminars they would give later that day
Paul Young talked of writing The Shack for his six children one Christmas when there was barely enough money for food. He showed it to family and friends who encouraged him to have it published.
The title of the book is a metaphor for 'the house you build out of your own pain', for the places you get stuck, hurt, damaged … the thing where shame or hurt is centred.' The Shack is now in more than 40 languages and is sold all over the world.
That evening, the Catholics gathered for Mass followed by five more groups at the Mainstage. At midnight I watched the NZ premiere of Blue Like Jazz.
Sunday was packed with worship, seminars, discussions with bands and music including the Parachute's Gotta Lotta Talent finalists, Newsboys and my favourite band, Hillsong United.
This was my first time at Parachute but I will be back next year for more fellowship, fun, music and inspiration.
With Christian bands playing live all day, perfect weather, a kids programme, the Village, amusements, a Parachute store, and inspiring talks from Christian leaders and artists from around the world, I would definitely recommend it.