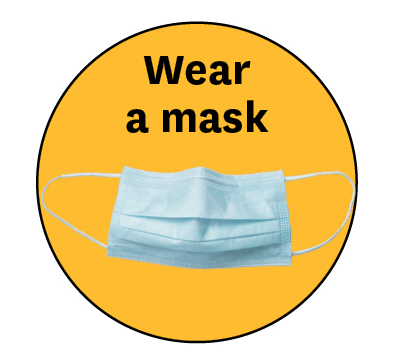 WelCom June/July 2022
Cardinal John Dew has written to parishes advising that some of the restrictions associated with Covid-19 Framework regulations can now be relaxed.
Now that the country has been in an orange setting on the Covid-19 Framework for some weeks, the Cardinal has advised that a number of restrictions affecting parish liturgies can be eased or removed.
In his letter, he says that singing can be re-introduced 'in moderation as it remains an activity which can potentially spread the virus, especially if people are not wearing masks properly'.
He also says that other practices suspended on account of Covid-19 such as children's liturgy, the offertory procession, passing the collection basket and a cup of tea after Mass can also resume.
'Communion can be taken to the sick, but care should be taken to manage the number of households visited in one session of visiting. Masks are to be worn.'
Mask-wearing at Mass is still strongly encouraged and is even more important when there is singing, says the Cardinal.
The Cardinal's guidelines were issued after taking advice from the Council of Priests. His letter urges parishes to be vigilant about precautions to prevent the spread of the virus.
The Cardinal said that a number of restrictions remain in place: communion under one kind and in the hand only, contactless Sign of Peace, no Holy Water in fonts, and masks must be worn by priests and ministers distributing communion.
The Cardinal said that the Catholic bishops of New Zealand had decided to retain the dispensation from the Sunday Mass obligation as there is still a lot of Covid-19 in the community.