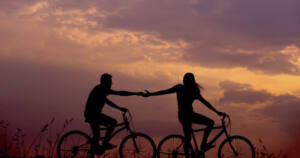 WelCom May 2023
'Love is a Decision' is a programme, offered to engaged couples over two consecutive Sundays in June, by the Archdiocese of Wellington's Marriage Ministry's Church Mission Team. The course covers theories in family culture, personality development, relationship dynamics, goal setting, intimate communication and problem solving, with the aim being to support couples to reflect together and build strong foundations for a lasting marriage.
Dates: Sundays 11 June and 18 June, 10am-4pm.
Venue: Staffroom at St Patrick's College, 581 Evans Bay Parade, Kilbirnie.
Course facilitators: Sarina and Aaron Pratley.
Cost: $130 per couple.
Contact: Please email Mely at marriage@wn.catholic.org.nz for more information or to enrol.