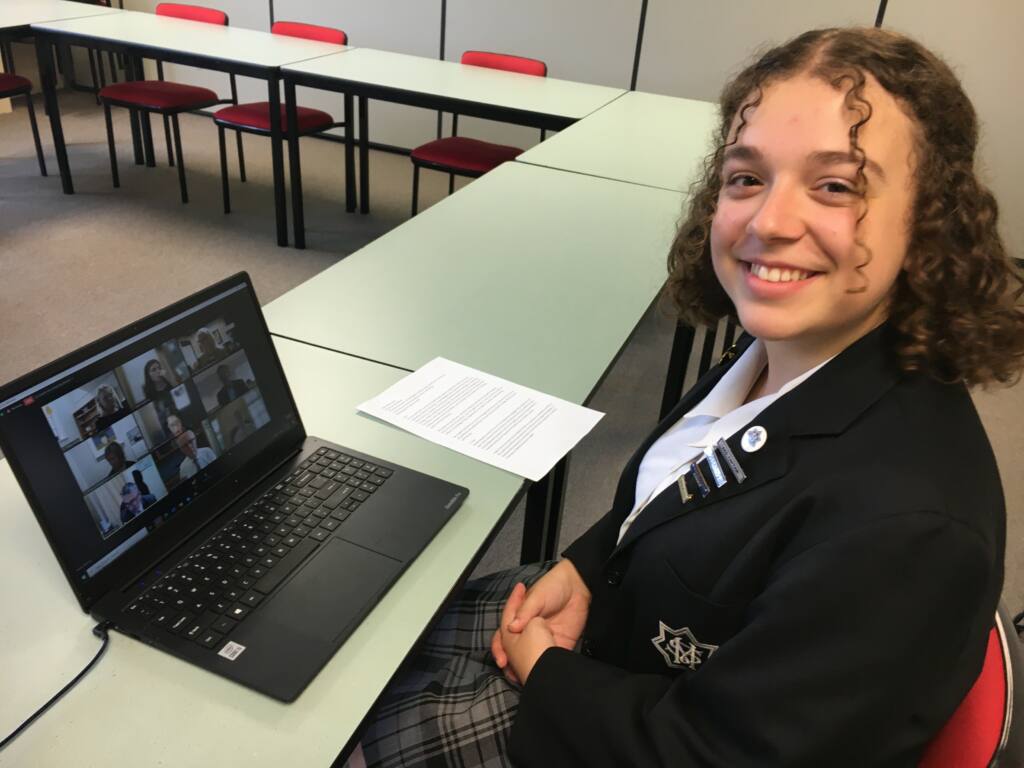 WelCom March 2022
St Mary's College Year 13 student Ana Ayora wants to make a difference – and her voice is being heard by decision makers in Parliament.
Ana has just been appointed a member of the Archdiocese of Wellington Ecology, Justice and Peace (EJP) Commission, after serving two years on the its poverty committee.
Last month she led the commission's oral presentation to the Finance and Expenditure Select Committee on the Budget Policy Statement. In early January she worked with fellow poverty committee members Fr Tom Rouse and John Kennedy-Good to read and reflect on the government's economic statement in light of Catholic social teaching. Their oral submission was online by Zoom.
Ana told the select committee the commission supported the prioritisation on climate change in the Budget statement. 'My generation knows anything not addressed now means more hardship for us in the future and for millions of people throughout the world.'
Ana first formally encountered the work of the EJP Commission in Year 9, when she was the youngest member of a St Mary's College delegation, which visited Cardinal John Dew to explain their reasons for supporting the March 2019 Student Strike for Climate.
She is now one of two Social Action Leaders at St Mary's College, encouraging support for the Enviro-club, Caritas and Young Vinnies. She also regularly volunteers at a bi-annual summer camp for children from refugee backgrounds, run in Hamilton during the term 2 break and summer holidays. She is active in her parish of St Theresa's, Plimmerton, and she is participating in activities around the Synod for a Synodal Church.
Ana says the opportunity to address the Select Committee was a wonderful experience. 'I've participated in a part of government that people don't know so much about. It's great knowing my voice is heard, and giving my opinion.'
Following her final year at college this year, Ana intends to study law and environmental science. 'I'm passionate about making the world a better place for everyone.'