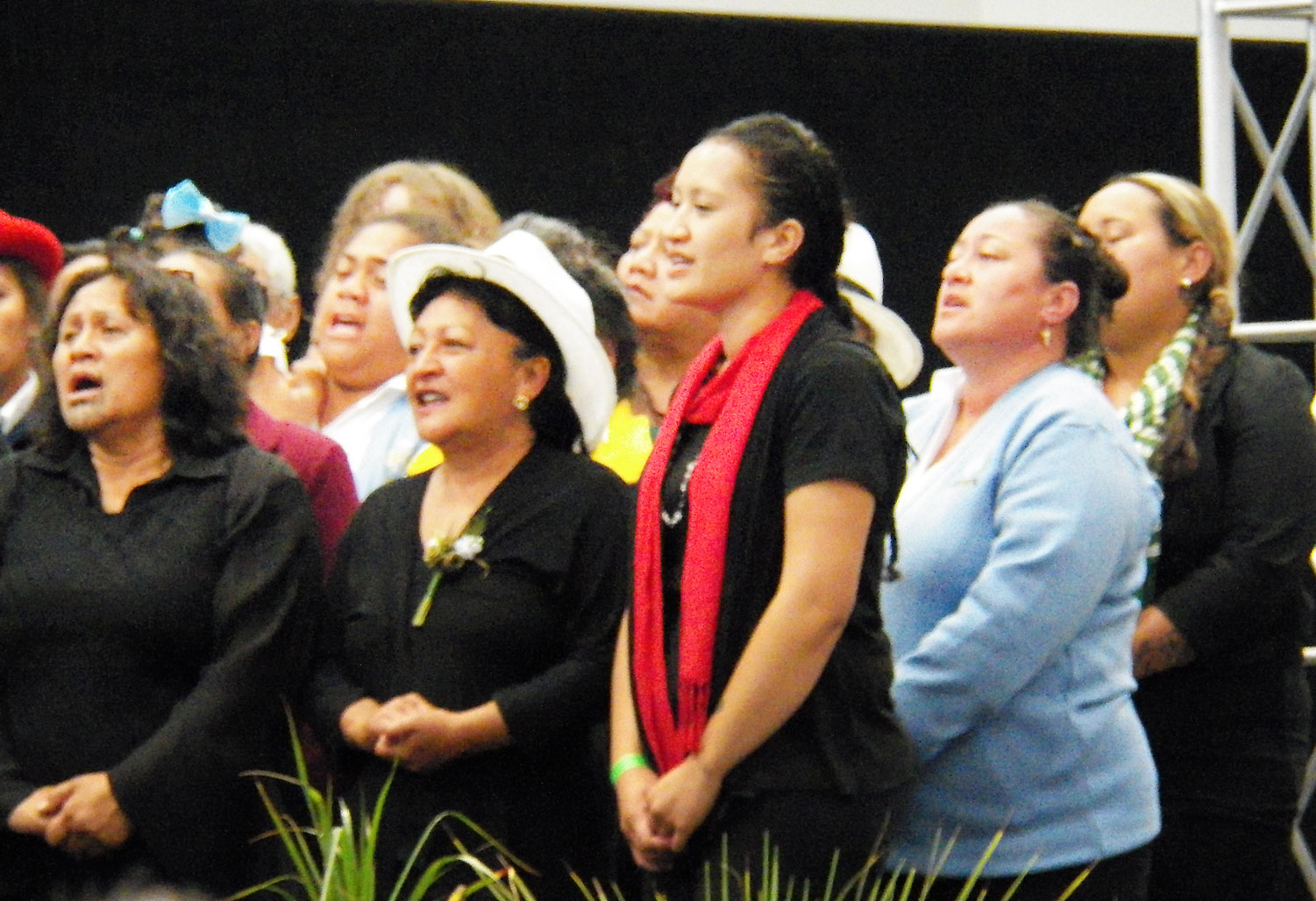 Feature
Nikki Phillips
Araukuku based in Hawera hosted the 2013 Hui Aranga over Easter at the TSB Hub and neighbouring Hawera High School hall and classrooms became marae-style dormitories for the four days.
Whanganui club St Peter Chanel-Kaiwhaiki 'marched off' the overall winners.
Hui Aranga is an annual national Easter gathering celebrating the resurrection of Christ in a Māori Catholic way.
The stage is the setting for altar and the tables of the word and eucharist during liturgical celebrations.
Outside of these celebrations it becomes the sacred performance space for whaikōrero, choir, religious quiz, kapa haka for mokopuna, young people, and adult age groups with competitors marching on and off the stage.
This year the Hui Aranga attracted some 1300 mainly young people.
It is a good example of the gospel collaboration and stewardship that Jesus preached and he was clearly present in the pe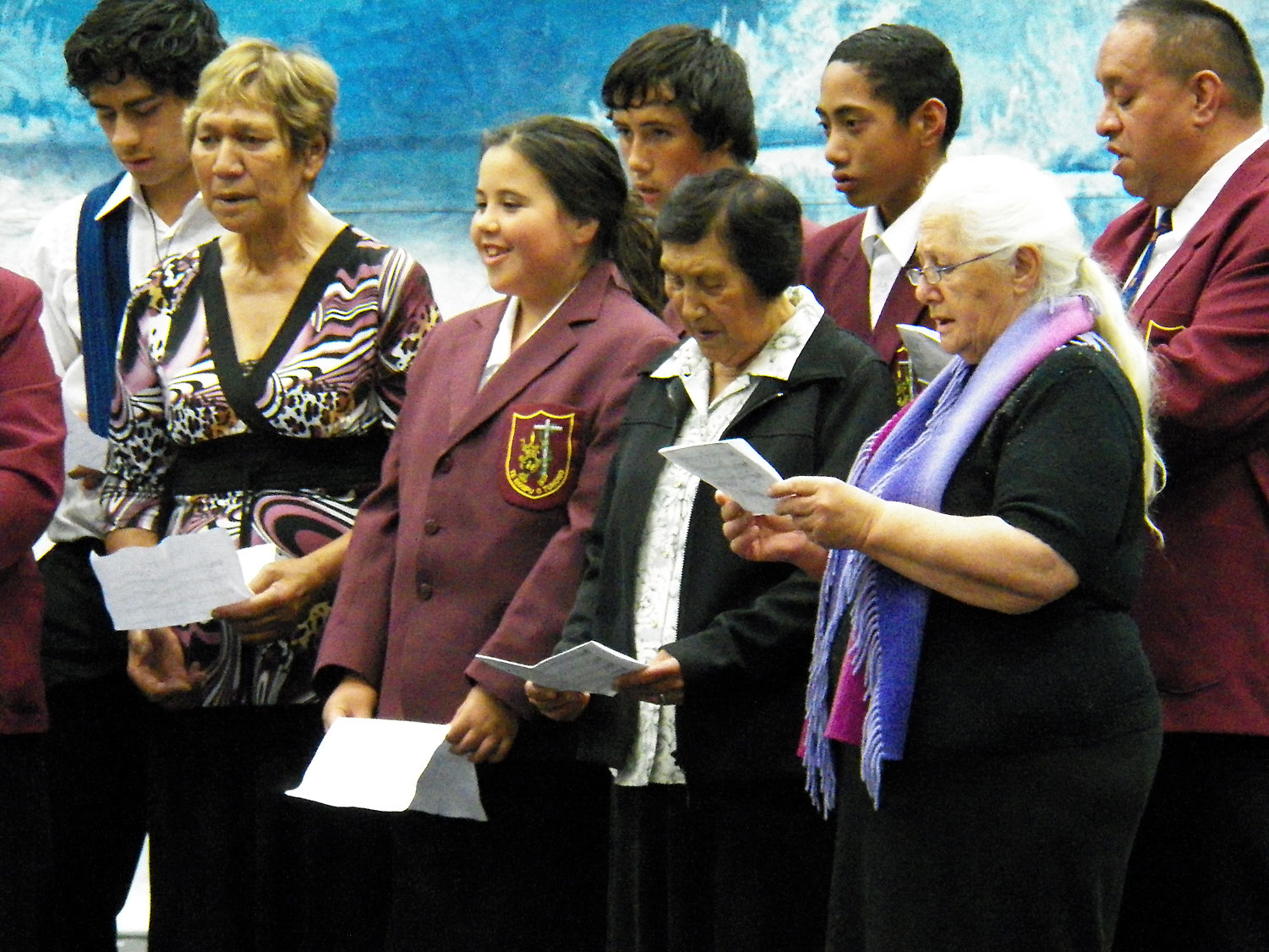 ople, and in the manaakitanga of the hosts, in the clergy, in the Eucharist and his kupu.
Bishop Charles Drennan spoke in his homily of how we are not called to be spectators.
Though there are spectators at a Hui Aranga, most would be actively participating at other times.
This leads the audience area to be like a train station at times with spectators waiting to see their club perform and then often leaving immediately afterwards on their train with their roopu to congratulate them and join them in group karakia.
Hui Aranga celebrates our God-given gifts in a Māori way.
It reminds us of the greatest gift God gave us, his son Jesus Christ and his passion and resurrection which are celebrated at Easter. Ko te mea nui ko te kotahitanga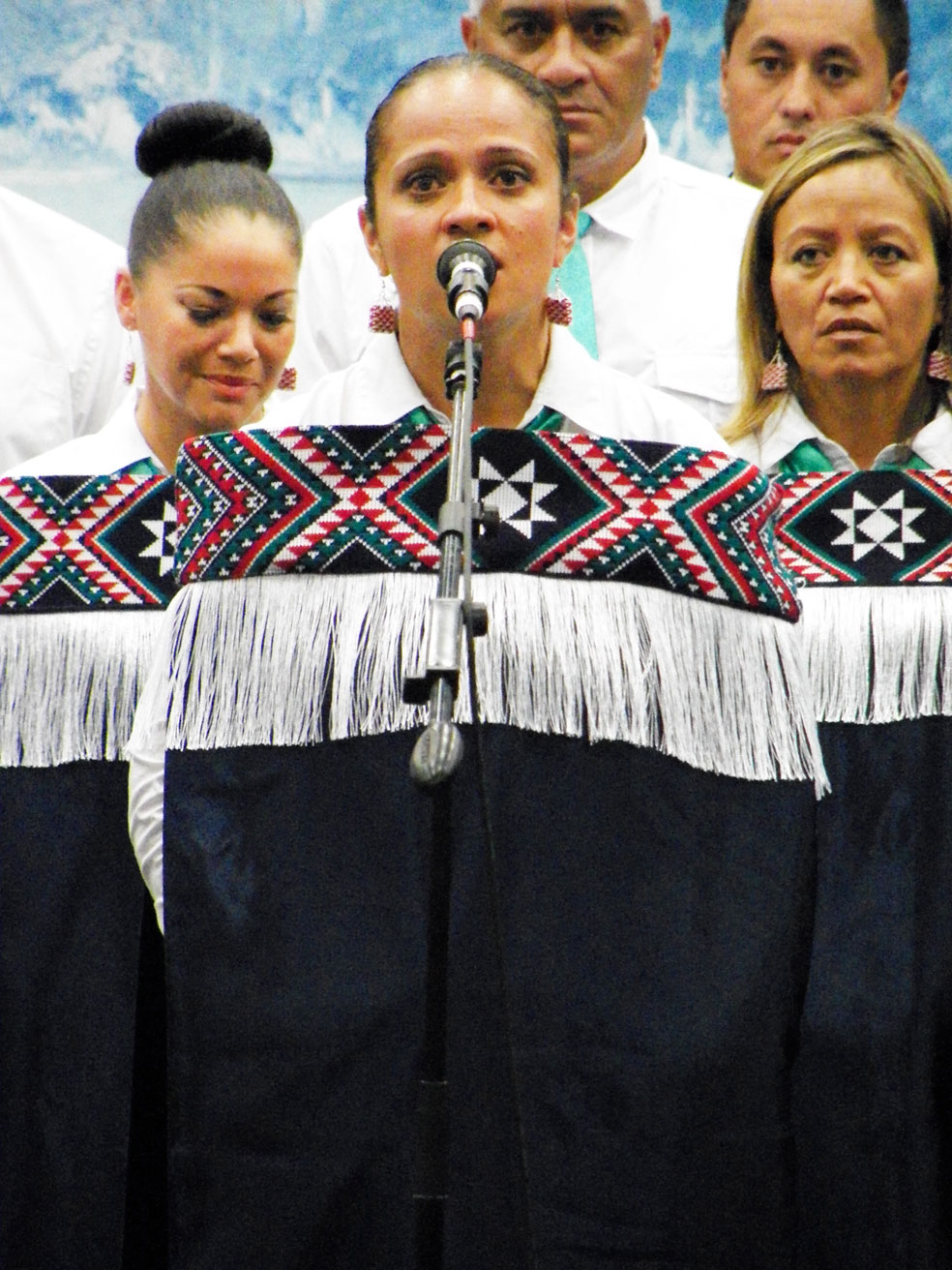 me te whakawhanaungatanga. Ahakoa he aha, ko te mea nui ko te aroha.
The Palmerston North diocese contributed by far the largest number of competing clubs: Ruapehu, Araukuku (Taranaki), four from Whanganui – St Vincents, St Peter Chanel, Wainuiaru and Te Roopu o Parikino, and Te Waiora (Palmerston North).
From the Wellington Diocese came Ngā Karere Wellington, and Tūhono (Porirua).
Te Puna Tauranga Moana came from the Hamilton Diocese and Te Roopu o te Whitu (Taitokerau) from Auckland Diocese.
Ngā Karere, Tūhono and Te Waiora 'marched off' with Our Lady of the Hui Aranga and the Hui Aranga cross having taken up the challenge of hosting Hui Aranga 2013 in Wellington.