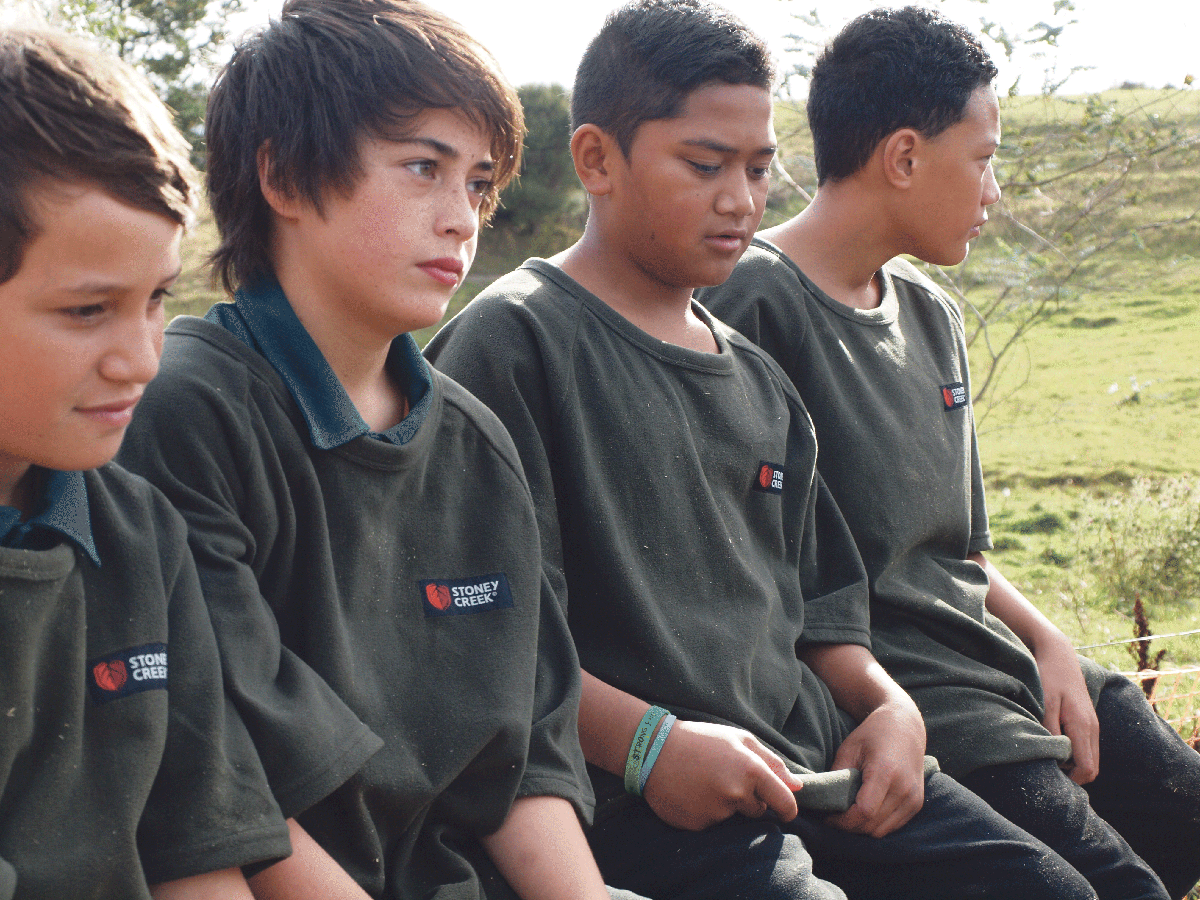 November 2014
Schools

Peter Ahern
In an effort to raise achievement levels and participation amongst our Māori and Pasifika students, St Joseph's School has just completed its second year of running its Māori and Pasifika mentoring programme. The programme focuses on preparing the student candidates for survival in New Zealand bush. This year's group, consisting of five students, a parent, the deputy principal and the school principal, recently returned from the final stage of the programme with lot of pride to show for their efforts.
As well as from a massive boost to their egos, each of the boys received a backpack, a raincoat, gumboots, a thermal top, a vest and a hat – all compliments of the school's major sponsor Stoney Creek. St Joseph's and the students also acknowledge the support of the Upper Hutt City Council for their help with the programme.
The students who took part in the programme have all been showing improved attendance at school and full engagement in class programmes.
Peter Ahern is Principal at St Joseph's School Upper Hutt
.