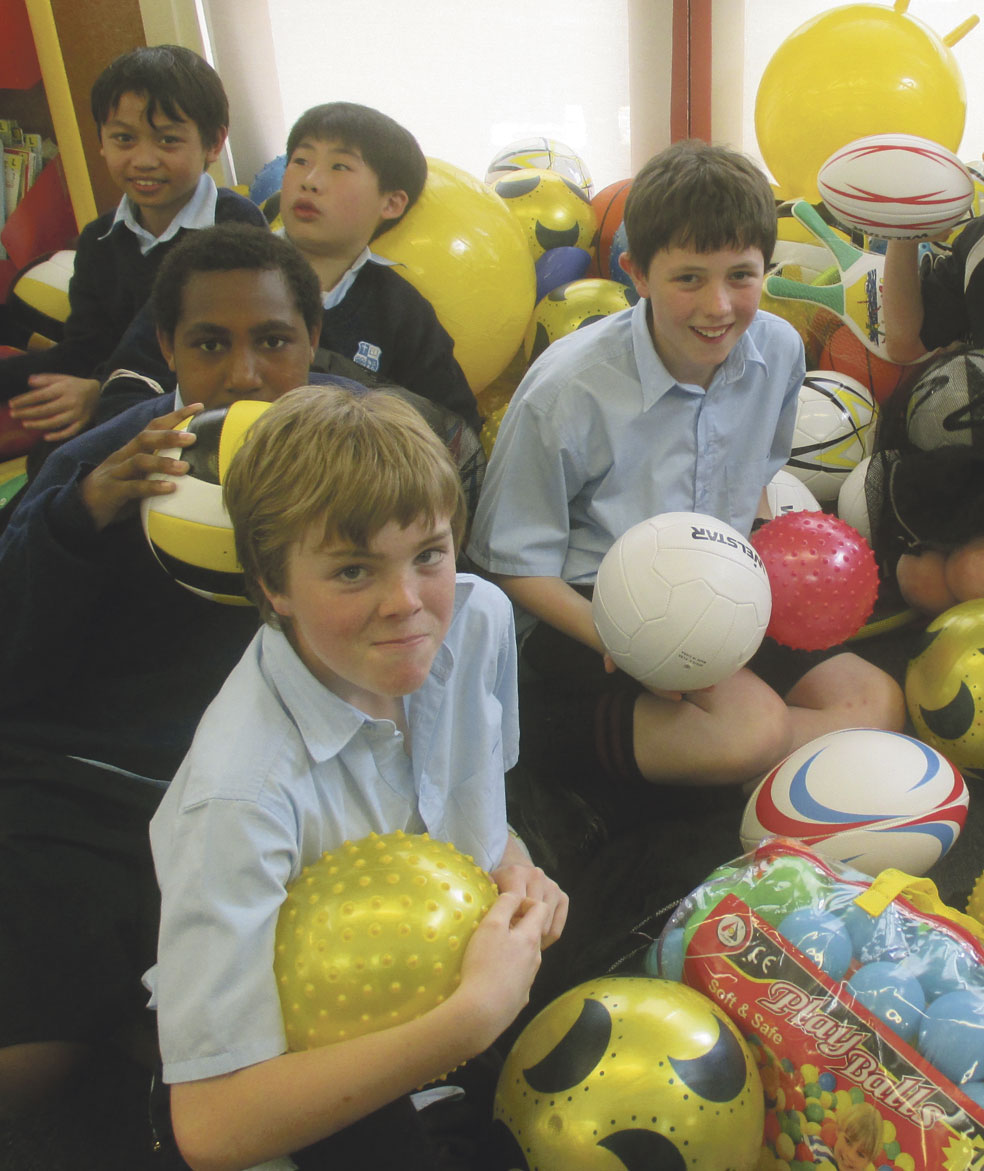 Schools
December 2013
Dave Lamont
On Friday 1 November St Benedict's School Khandallah received a visit from the NZ Marist College Rugby Team, comprising students from Marist secondary schools around New Zealand.
The team gathered in Wellington to play a Centurion Colts team at St Patrick's College on Saturday which they won 36-15.
As part of the Marist rugby philosophy they visit Catholic primary schools and talk to the students about the value of Catholic education, their experiences and the links between Marist and school values. It was great to see how naturally the team members interacted with our students and got them involved in games during morning tea.
CEO of NZ Marist Rugby Tony Meechan accompanied the team and spoke about the way in which these school visits build up player confidence pushing many of them out of their comfort zone. He said it is important for the team and Marist Rugby that these players act as and are seen as role models for younger children.
Aleks Noble-Campbell a former student of our school was also selected for the NZ Marist College team but was unable to visit our school due to prior commitments.
Following a presentation from the team we were treated to an impressive haka and they left a vanload of sports equipment for the students to use in their physical education and games. We thank them for their generosity and the positive way they interacted with our students.