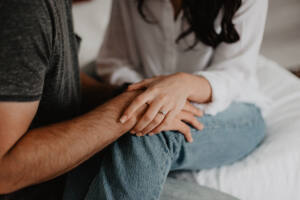 WelCom August 2023
Twelve engaged couples completed a marriage preparation programme together over two consecutive Sundays in June.
Facilitated by the Archdiocese of Wellington Marriage Ministry team, the course titled 'Love is a Decision' has been developed as part of a programme to support engaged couples.
The programme aims to help couples to have a lasting marriage through ongoing communication and conversations.
Couples are encouraged to explore topics that are important for healthy relationships. These include family culture, personality development and relationship dynamics, goal setting, intimate communication and problem solving.
The courses are open to couples from all faiths and beliefs.
The next scheduled courses in Wellington are:
Sundays 10 and 17 September, 10am–4pm; and
Sundays 5 and 12 November, 10am–4pm.
The venue and location are to be confirmed on registration.
Register online at: tinyurl.com/Marriage-Preparation
Please contact Mely Lau, Marriage Ministries Coordinator, at marriage@wn.catholic.org.nz to enquire about the courses.
To learn more about marriage preparation pathways visit the archdiocese website at: tinyurl.com/ADW-Marriage-Ministries