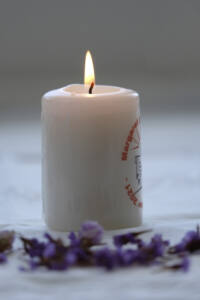 WelCom December 2022
Several parishes in our two dioceses celebrated their annual memorial Masses on or near 2 November – All Souls Day – to remember all those departed from their parishes during the past year. Here are some of their stories.
Sacred Heart Parish in Inglewood celebrated All Soul's Day at Sunday Mass on 6 November in memory of those departed. 'Following Mass, we went down to the local cemetery and had our annual cemetery blessing,' said Nicky Kuklinski, parish secretary/administrator.
Holy Family Nelson invited all parishioners to come and remember 'all our departed loved ones, taking the opportunity to light a candle'. Mass was followed by supper.
Wellington South Parish celebrated its memorial parish Mass for Holy Souls on 2 November at St Francis de Sales Church, Island Bay, as 'a prayerful experience and a wonderful way to keep our deceased loved ones in our hearts'.
Parishioners, family members and friends of Our Lady of the Valleys parish in Heretaunga and Stokes Valley gathered for their memorial Mass at St Francis Xavier Church in Stokes Valley on 2 November, 'to pray in a special way for those of our community whom God has called to himself.'
Extending an invitation to all families and friends who had lost a loved one over the past year, parish priest Fr Tony Kearns said, 'At this Mass we especially remember those God has called home in the past year, and we offer continuing support and prayers to those who are moving though stages of grieving. On behalf to the Parish Pastoral Council and the rest of your parish family I extend a warm invitation to you, your family and friends to attend this Eucharist to celebrate completed lives in our parish family.'
At the Mass, Fr Tony read out the names of each of the 19 members of the parish community who had passed during the year and invited family members and friends present to come up to the altar to light a candle in memory of and dedication to their departed loved one.