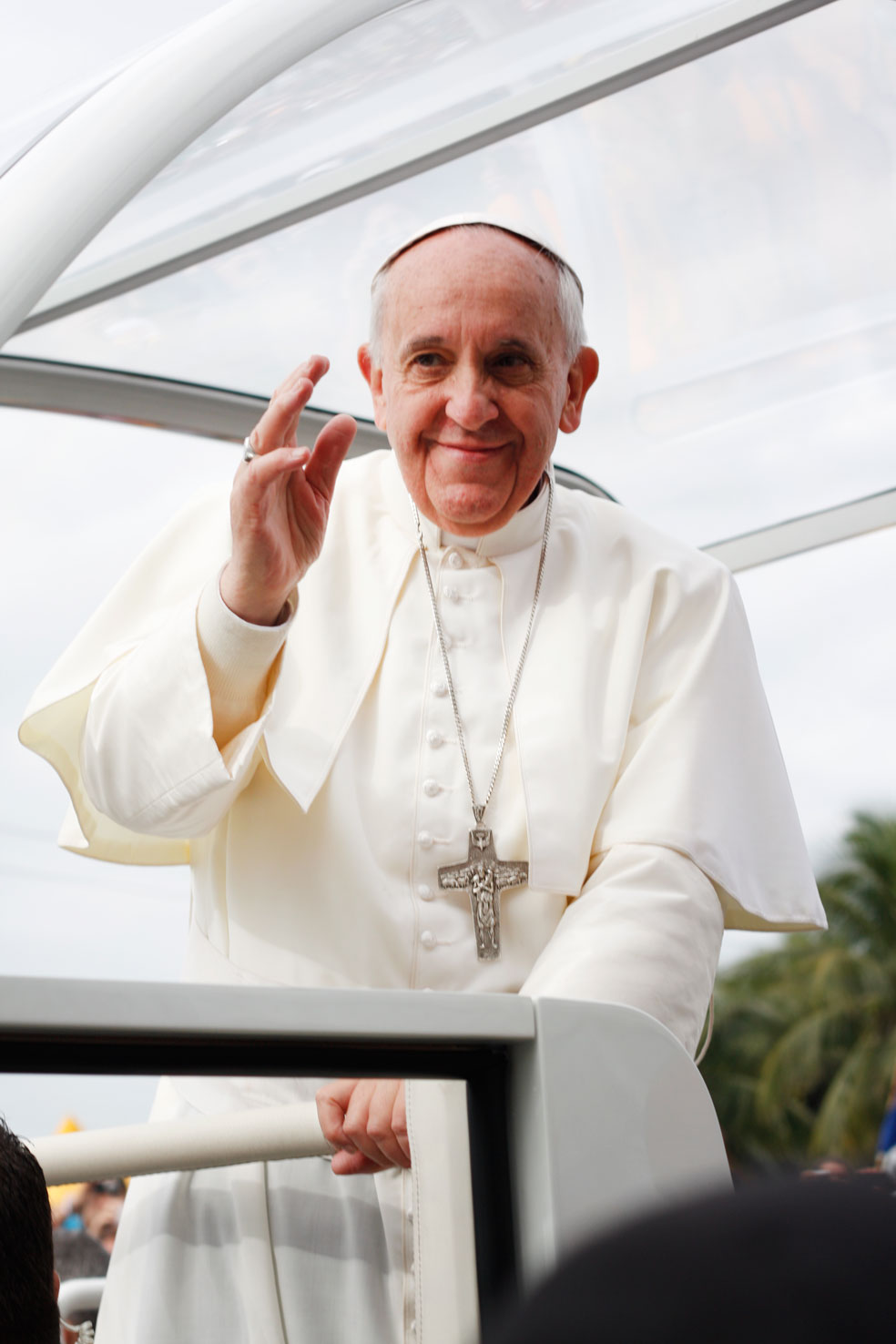 Feature
Pope Francis drew some three million flag-waving faithful to Rio's Copacabana beach on Saturday 27 July for the final evening of World Youth Day, hours after he chastised the Brazilian church for failing to stem the 'exodus' of Catholics to evangelical congregations, reports AP in The Sydney Morning Herald.
The Pontiff also urged Brazilians to turn to dialogue, rather than violence, as the country seeks to tackle its economic disparity, and to show greater respect for the Amazon rainforest and the indigenous peoples who live there.
Pope Francis headed into the final hours of his first international trip riding a remarkable wave of popularity. By the time his open-sided car reached the stage for the vigil Mass on Saturday night, the back seat was piled high with soccer jerseys, flags and flowers tossed to him by pilgrims lining the beachfront route.
'Jesus offers us something bigger than the World Cup!' Francis said, drawing cheers from the crowd in this soccer-mad nation.
In the longest and most important speech of his four-month pontificate, Francis took a direct swipe at the 'intellectual' message of the church that so characterised the pontificate of his predecessor, Benedict XVI.
Speaking to Brazil's bishops, he said ordinary Catholics simply don't understand such lofty ideas and need to hear the simpler message of love, forgiveness and mercy at the core of the Catholic faith.
'At times we lose people because they don't understand what we are saying, because we have forgotten the language of simplicity and import an intellectualism foreign to our people.'
Pope Francis commissioned the young people on Copacabana Beach where he celebrated the closing Mass for the 23-28 July World Youth Day to join forces and form what could be called Missionaries Without Borders.
'Where does Jesus send us?' he asked the pilgrims. 'There are no borders, no limits: He sends us to everyone.'
The theme Pope Benedict had chosen for the gathering 'Go and make disciples of all nations' was tailor-made for Pope Francis who continually tells Catholics: 'Go out. Go forward. Keep going'.
Pope Francis told them that if they did not share their experience of God's love with others it would be 'like withholding oxygen from a flame that was burning strongly'.
Jesus did not tell his disciples to share the gospel 'if you would like to, if you have the time,' the pope said. Instead, he commanded them to proclaim the Good News to the world.