WelCom April 2020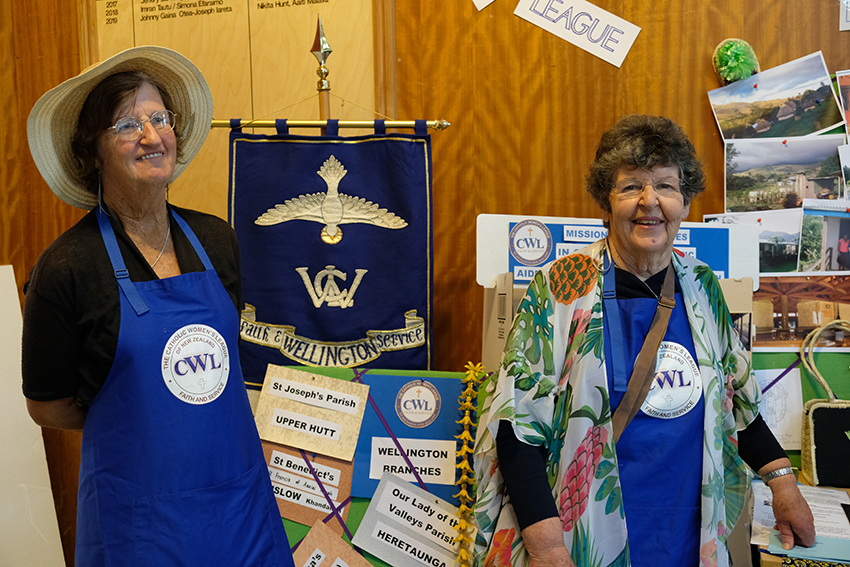 Mary-Ann Greaney
"We are called to participate in the mission of the Church given to us at Baptism." – Cardinal John Dew
The first-ever Mission Expo 2020 in the Archdiocese of Wellington showcased the vast range of missionary outreach in the Archdiocese. On Saturday 14 March, hundreds of people from around the North Island came to Bishop Viard College, Porirua, to explore Mission Expo's 30 booths, attend some of the 20 workshops on offer, and to join over lunch outside in the sunshine.
In his welcoming address Cardinal John Dew said, 'People watch us; our witness is in the way we do things. Sometimes it is in the words we say, but our task as missionaries is mostly in what we do – with love and kindness; with joy and with peaceful hearts; with simplicity and transparency of soul. I am a Mission. You are a Mission in what you say an in what you do. Thank you for being here, enjoy Mission Expo.'
Te Ngākau Tapu workshop, began with a kōrero by Pā Gerard Burns and Whaea Rangi Hau on the history of Te Ngākau Tapu – a 'personal parish to Māori' – and inclusion of taha Māori in liturgy; followed by a taonga puoro demonstration and korero, and concluded with reciting a decade of the Rosary in te reo and hīmene.
Throughout the day, students, priests and others took part in a variety of concerts, there were spaces for children to play games and for people to join in prayer and praise, and there was an opportunity to meet with professionals for advice about preparing a will. A big attraction was the basketball tournament, won by St Patrick's College, Kilbirnie. The team of priests was elated to score a win against St Mary's College team.
Catholic College students shone on the day. They were all well presented, professional and willing as parking wardens, guides, guardians, referees, performers, basketball players, and preparing and leading the liturgy to conclude the day.
By the end of the day, participants were more aware of the rich cultural diversity, the variety of spirituality, and the many organisations that reach out to the vulnerable in our communities every day.
Mission Expo 2020 was developed from one of the Synod 2017 outcomes. It brought to life many Synod recommendations – promoting existing agencies, drawing on others' experience of engaging at the peripheries, identifying and encouraging leadership, trusting and supporting young people, and showing how parishes and schools can work together and more.
The Mission Expo planned for Saturday 21 March at Garin College, Richmond, was postponed due to Covid-19 restrictions.
Mary-Ann Greaney is Director Parish Leadership Ministry, Archdiocese of Wellington.