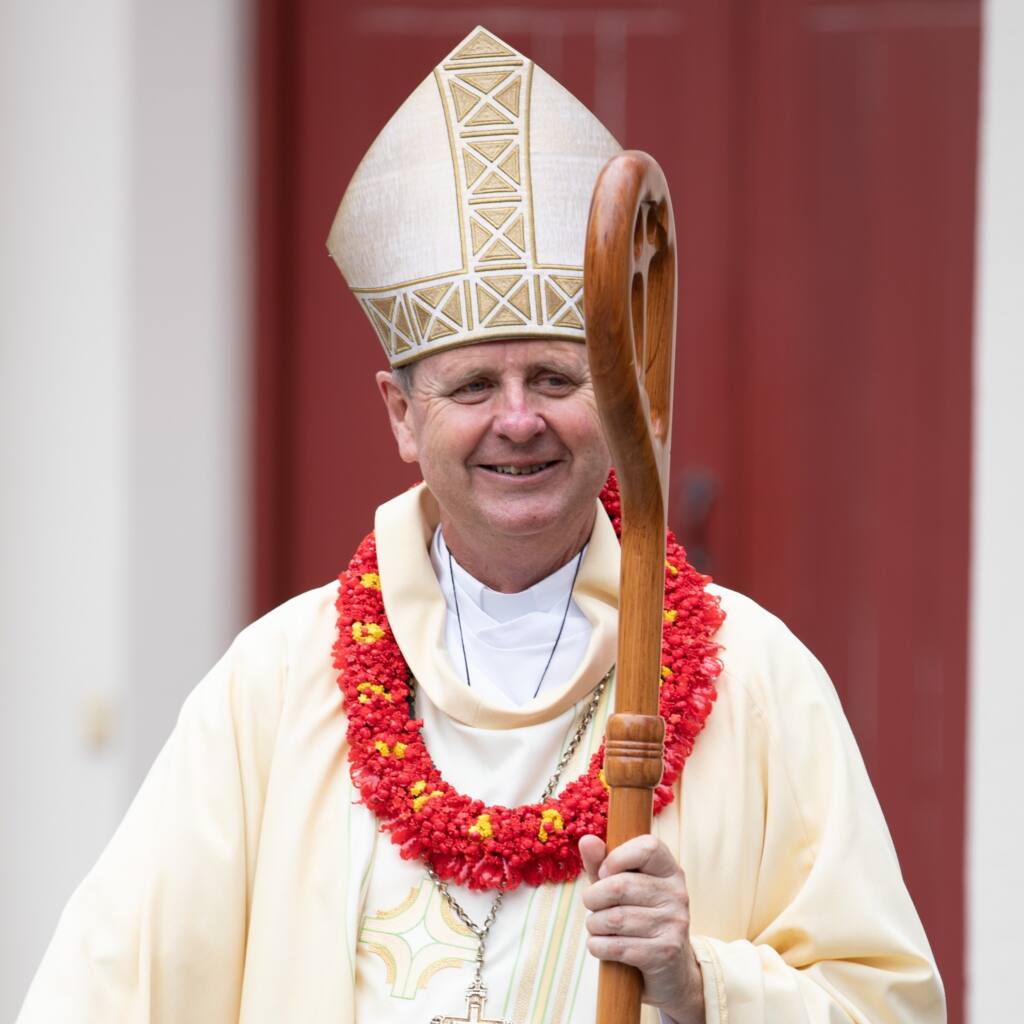 WelCom March 2022
Bishop Steve Lowe, formerly Bishop of Hamilton, was installed as the 12th Catholic Bishop of Auckland, on Saturday, 19 February 2022.
This follows the retirement of Bishop Pat Dunn who has been Auckland's Catholic Bishop for 27 years.
The installation of Bishop Lowe was at Auckland's St Patrick's Cathedral under the protocols of the red Covid-19 protection framework. While Catholic tradition invites the church to be open to all, the current limitations of 100 people with vaccination passports meant only invited guests and representatives of the diocese were able to attend. The ceremony was livestreamed to enable others across the dioceses to be part the special occasion.
On 18 December last year, Pope Francis announced he had appointed Bishop Steve Lowe to be Bishop of Auckland, New Zealand's largest diocese with over 180,000 Catholics. This followed the retirement of Bishop Pat Dunn due to complex eyesight difficulties.
During the ceremony Bishop Dunn led Bishop Lowe to the Cathedra (the bishop's chair). Bishop Pat was wearing the pectoral cross that had belonged to Bishop Jean-Baptiste Pompallier, the first Catholic Bishop of Auckland. He removed this cross and placed it around the neck of Bishop Steve.
Bishop Pat Dunn was given a standing ovation by the congregation in thanks and affirmation for his long years of dedicated service to the people of the Auckland Diocese.
The ceremony was attended by the Anglican Bishop of Auckland, Bishop Ross Bay, along with Catholic bishops from around New Zealand including Cardinal John Dew and Archbishop Paul Martin sm as well as the Papal Nuncio (Ambassador) Archbishop Novatus Rugambwa, who read aloud the notice of appointment from Pope Francis.