WelCom August 2020
Craig Maclean, Catholic Parish of New Plymouth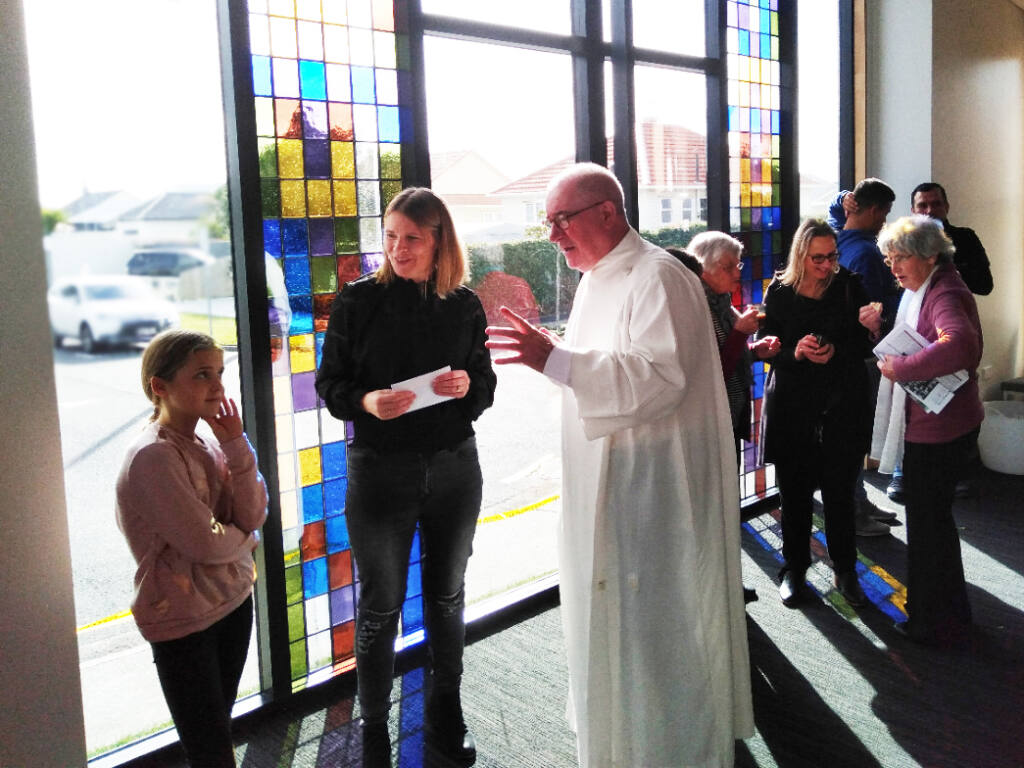 As went the best laid plans of mice and men, we intended to have the new foyer blessed and open before Easter. Unfortunately, due to some construction delay and the restrictions brought by the Covid pandemic, we had to wait. Nonetheless, on Sunday 5 July, the Catholic Parish of New Plymouth was pleased to have Monsignor Brian Walsh with us to preside at Mass and officially open the new addition to Our Lady Help of Christians Church at Fitzroy.
Following the ceremony, Brian and Carol Crowley served the congregation a lovely morning tea and the congregation got to see a splendid addition to this beautiful church in our parish.
The concept grew from the vision of the Leadership Team in consultation with the diocese. It was developed by the parish building committee, detailed by Ardern Peters Architects and built by Livingstone Builders. The new space is one where parishioners, old and new, might after Mass stay, welcome newcomers, mingle and meet one another in Christian fellowship.
The gathering space now provides a significant increase in size to the church and allows a modern, quiet warm place for people to meet and pray. Replacing a tired hall to the rear of the church, the new foyer extension sports a kitchen, toilets and allows a lot more natural light to the entire complex with new triple-bay doors connecting the nave to the foyer.
With a lovely northern aspect, and sitting symmetrically at the end of Clinton Street, the church now speaks powerfully of our Catholic presence there alongside St John Bosco School. The façade features a spectacular stained-glass window which takes its colour and design from the original windows in the church.
Craig Maclean is a member of the leadership team for the Catholic Parish of New Plymouth.