WelCom June/July 2021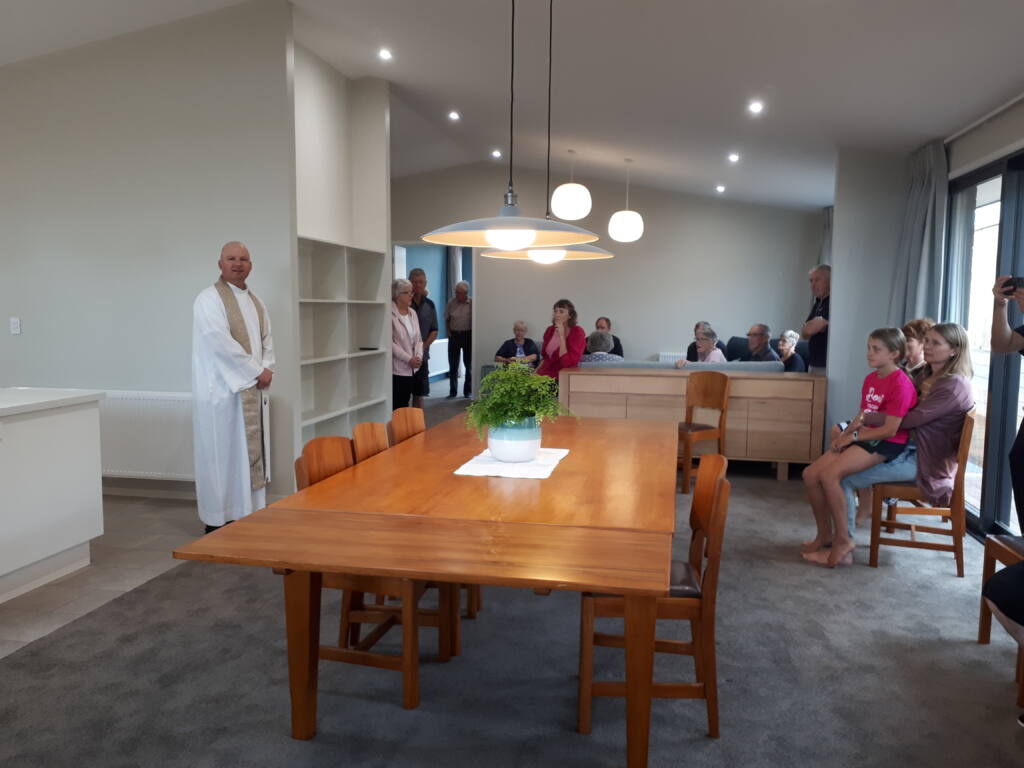 Denise Fleming
Fr Simon Story, parish priest, and Fr Vui Hoang blessed and opened their new presbytery in New Plymouth in March and invited parishioners to come and view their new home.
The new 440 sq2 presbytery is built on the site of the old St Philomena's presbytery in Brooklands Road and has been 10 years in the planning. Some of the stained glass retrieved from the St Philomena's Church, which was destroyed by fire on 6 January 2014, has been integrated into a window design in the entranceway.
The house was built by Hassall Homes, a local building company using local contractors. The New Plymouth District Council has classified the house as a motel for fire safety standards, as it has three separate apartments, each with a small kitchen, ensuite, and double gibbing of the ceilings and between the units.
The house has been funded by a five-section subdivision soon to start behind St Pius X School, on Brooklands Road.
Each unit has its own deck facing north with a raised planter, so Fr Simon and Fr Vui can relax in the sun. They planned to move into the new residence after the busy Easter celebrations.