WelCom November 2020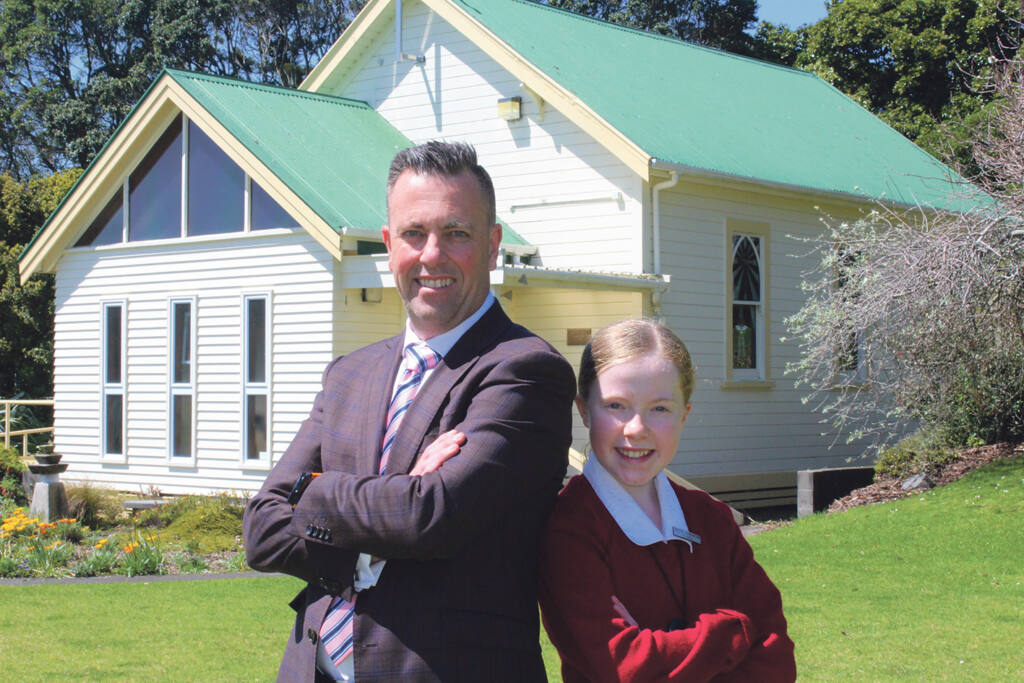 Andrew Murray has been appointed the new principal of one of Wellington's oldest schools – St Mary's College in Thorndon. The 170-year Catholic girls' secondary school, founded on the Sisters of Mercy Charism, teaches girls from Year 9 to Year 13.
Mr Murray has been deputy principal of Sacred Heart Girls' College, New Plymouth since 2011 and is currently acting principal there. He will join St Mary's at the beginning of 2021.
The St Mary's Board of Trustees had been seeking a new principal since the retirement last January of Catherine Ryan, principal since 2013.
The board is delighted to have appointed Mr Murray, says chair Juli Clausen. 'Andrew, who has wide teaching experience in New Zealand and Australia, is ambitious for St Mary's and he is enthusiastic and passionate about leading a school that develops outstanding students. He is a man of prayer and his Catholic faith is at the core of who he is,' she said.
'We have enjoyed our time in Taranaki', Andrew Murray says. 'We are active in the Catholic Parish of New Plymouth where my daughter Charlotte is an altar server and my wife Benita is chair of the parish lead team. We are excited about the next challenge. We feel we have something to contribute to the Catholic Church in Wellington.
It will be Mr Murray's second appointment at St Mary's – he was a dean and assistant director of religious studies at St Mary's from 2006 to 2011.
'I am excited and humbled about the new position. We feel St Mary's College and Wellington is our turangawaewae and we are returning home. Walking through Gabriel Hall and considering those great women who have previously led the College I have a sense of walking in the "shoes of giants". It was only after a great time of prayer did I consider applying for this position. To have the support of the former principals Mary Cook and Sr de Porres, former students and staff Judy Houlahan and the Sisters of Mercy means a great deal to me.'
Wellington-born Mr Murray has a BA in English and History from Victoria University of Wellington and Masters' degrees from Australian Catholic University and the University of New South Wales.
In 2013, he was seconded to develop digital resources for New Zealand's Catholic secondary schools in a project for the National Centre for Religious Studies, now part of Te Kupenga-Catholic Leadership Institute. He has also led projects for the NZ Qualifications Authority and the Ministry of Education around NCEA changes. He has also taught at St Bede's College in Christchurch, Francis Douglas Memorial College in New Plymouth and at several Catholic colleges in Victoria and New South Wales.
'I bring 25 years of experience in Catholic education, but I think it's more that I have a passion for people' says Mr Murray. 'I bring with me a strong faith and an understanding of the strong tradition of St Mary's College. But as we go forward a vision we should celebrate is St Mary's being a school with tradition but not being a traditional school.'