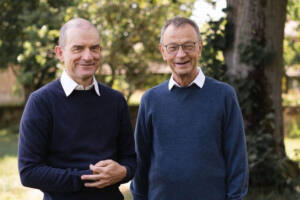 WelCom August 2023
Br Alois Löser, prior of the Taizé Community for the past nearly two decades, has announced he is stepping down as leader of the world-renowned ecumenical monastery in France that was founded by the late Brother Roger Schutz.
In a message on 23 July to the community, the 69-year-old prior – a German Catholic – said he has chosen Br Matthew Thorpe, a 58-year-old Anglican from England, as his successor.
'Eighteen years after having succeeded Br Roger, and as the world and the Church have changed so much over the last two decades, I feel the time has come for a brother who joined our community after me to take over my responsibility,' said Br Alois, who has been Prior of Taizé since 2005.
The announcement of the resignation, which will officially take place on 3 December, was completely unexpected since the post of prior is without a term limit. Br Roger was Taizé's prior from 1941 when he founded the community until his tragic murder in 2005.
'I have been thinking about this for several years now, and I spoke to all the brothers about it two years ago so that they could initiate the reflection,' Br Alois told La Croix.
'I felt the need to bring the community into a new stage of its existence. The Church and the world are changing so much that I wondered: What is the Gospel calling us to do today?' he explained.
Source: La Croix